Practice Makes Perfect
Mrs. Pamela Neth's, Arts, advanced theater classes are working on their scripted shows. The shows are student directed and have a full student crew and cast. Neth's fifth hour Advanced Theater Arts class has two shows their working on, "Little Women" and "Freak".
"I really enjoy doing scripted shows. It gives students an opportunity to pursue what they like without it being too much. The shows are about 30-45 minutes, which is nice because it's a lot easier to do blocking. It also gives crew more time to practice their cues or work on sets. Currently, I'm in the show "Freak" and I play Monique. I'm really excited to see what's in store for this show," Cindy Torrez (10) said.
Freak is a serious, showing a reality in which people who have killed themselves end up in a purgatory made specifically for them. Throughout the show, the newly dead "freak" named Monique struggles with her new accommodations. She is constantly surrounded by all the other freaks trying to make her stay, but there is still hope she just has to let it out first.
"I'm really excited for our community service to get moving because it's such an important topic and it is just a really great and rewarding thing to do for others. I love that it ties is perfectly with the meaning of the show since Monique wakes up in the end and gives hope to all the others, it just gives a sense of hope for people who [have] thought about commiting suicide themselves," Tenley Edvartsen (10) said.
This group is working hard to have this show live up to it's potential, but that's not all their doing, this group is also trying to raise awareness for suicide. They have the hopes of raising money through ticket sales, selling different food items and lunch and through other donations. Their hope is to give all this money to a organization made in the name of a person who has committed suicide to emphasize the levity of this topic.
"Scripted shows are going well even in the early stages of their production. I'm super excited to see the costumes and the special effects makeup. I think the show will turn out really well," Zeta Johnson (11) said.
There are alot of parts that go into making a show great and "Freak" is gaining all the qualities it needs to be a wonderful performance. The show will only be performing once, so don't miss it on May 14th, in the black box theatre. Tickets are $5 and concessions will be sold.
About the Contributor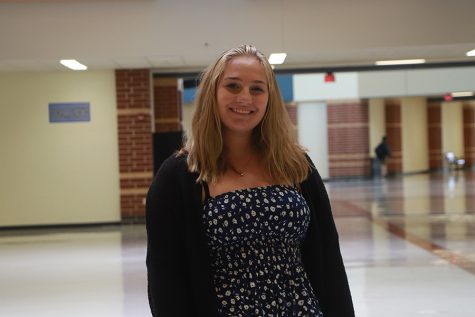 Kelly Hayes, Photo Editor
Hi my name is Kelly Hayes and this year I am a Photo Editor. This is my third year in pub. I am very excited to see how the rest of this year turns out!