Becoming a national park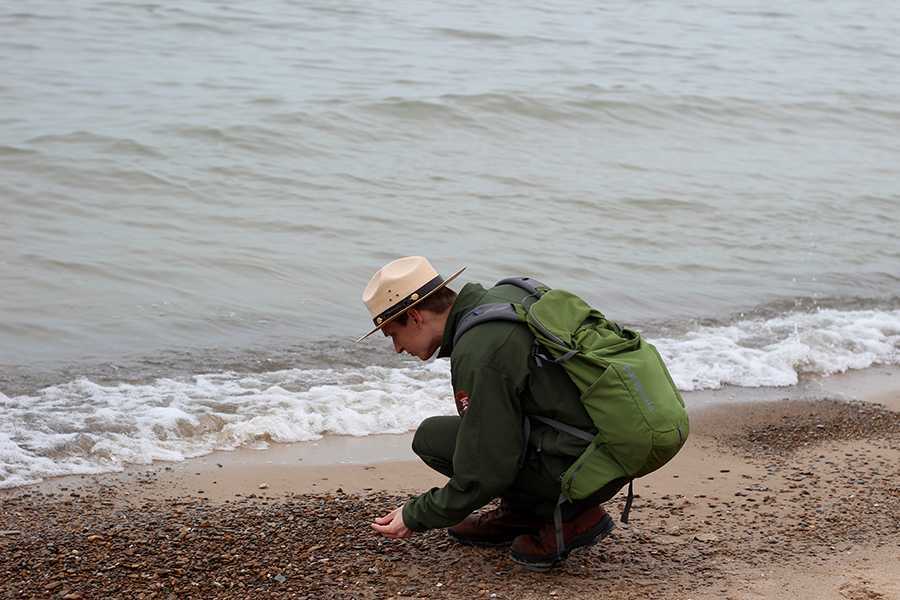 In Feb. 2019, the Indiana Dunes became one of 61 National Parks in America, changing their name from National Lakefront to National Park. Although this title change doesn't change park funding or protection guidelines, the Dunes now has a certain notoriety that will hopefully bring in more tourism. This expectation held true on Friday, April 5, when the Lake Central Environment Club took a trip to the park.
"We decided to go on the trip because the AP Environmental Science class went last year and we wanted to carry on the tradition," Maisie Westerfield (11) said.
Led by Ranger Joseph Gruzalski, the club hiked through the Dunes and learned all about the history of the park including the sand being used for Ball jars, the glaciers leaving behind arctic plant species and the father of ecology, Henry Cowles, from University of Chicago. Along the trails, the club picked up any trash they found and separated the litter into recyclable and waste.
"I wasn't expecting to learn a lot about the park, but I was pleasantly surprised to learn about the biodiversity and what makes the national park unique," Westerfield said.
Although many people don't think about Indiana being a biodiverse haven, the Dunes ranks among the top national parks for flower species and unique ecosystems.
"It's important for students to visit national parks because there is so much of the world we haven't seen yet, and national parks are cool protected areas of nature they should see," Westerfield said.