Playing as a team
   The Boys Varsity soccer team took on Crown Point on Wednesday, Aug. 21, and unfortunately fell short. The boys lost 0-4, but they didn't let a loss get to them. The game was played on the football field instead of the soccer field, due to the rain earlier before the game. The varsity boys kept their head in the game throughout and showed their best efforts. 
   "There were moments that they played really well. Unfortunately the moments they played poorly, they paid the price for it," Head Coach Jereme Rainwater said.   
   In the second half of the game, Joel Arteaga (10) and Sam Egnatz (10) were both injured. It was during the second half that Crown Point advanced on the Varsity boys. The game was played on a turf field, so it was a different field than where the boys usually practice. 
   "Playing on a turf field is a lot faster than a regular soccer field. The ball moves a lot faster and since it was wet during the game the ball skipped. It was hard to control the ball," Quentin Enyeart (10) said.  
   Coach Rainwater was proud of the boys and wasn't too hard on them because they lost. He wants them to mature and learn from their mistakes. 
   "I just want them to mature. I mean, not mature [individually], but mature as soccer players. So you know, we see a lot of good things from them. We see a lot of positives, but they have to continue to take steps forward. The younger kids have to become a little more versed in what they're doing, and really to gain some experience and think some expectations," Rainwater said.
About the Contributors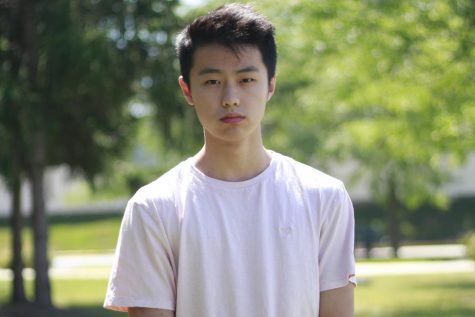 Caleb Chen, Print Staff
My name is Caleb and I'm a sophomore this year. This is my first year being on staff and is excited to take pictures.