Review: Hobbs & Shaw
Hang on for a minute...we're trying to find some more stories you might like.
   Fast and Furious Presents: Hobbs and Shaw hit theaters on August 2. This movie was directed by David Leitch. This movie is about Luke Hobbs (Dwayne Johnson) and Deckard Shaw (Jason Stathman) forming an alliance when mechanically altered villain Brixton (Idris Elba) threatens the end of humanity. This is a fast paced, action filled movie. There is a lot of fighting throughout, along with many car chases. The main plot of the movie was well thought out. There was comic relief between Hobbs and Shaw, since they were old partners and had problems with working together. The movie was very interesting but sometimes hard to follow along with. At times it would become confusing if you didn't pay close attention to it. In order to get Hattie Shaw, main character Shaw's sister, safe from a virus she had taken in order to keep it out of Brixton's possession, Hobbs and Shaw had to steal a machine from Brixton. When doing this the machine is broken and Hobbs goes to his brother, who he hadn't talked to for years, to fix it. This whole process added the most suspense to the movie. Overall this movie was action packed and intense. I would recommend seeing this movie if you are interested in the Fast and Furious movie series. This was a very enjoyable movie and great for many teens and adults.
About the Contributors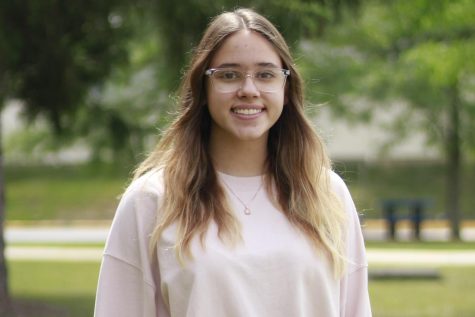 Annaliese Nelson, Print Staff
Hello, I'm Annaliese! I'm a sophomore and this is my first year in pub. I'm excited to get to know my team and grow closer to them. I can't wait...