Lake Central's Parking Lots
 One of the greatest freedoms a high schooler gains is the ability to drive once they have received their license. This is not only a new luxury, but is also very convenient for teenagers (and parents) to arrive and leave from school as they please, dependent on tutoring times or after school practices/clubs.
   "[I park in] red lot because it's closest to door B and I get out faster. It wasn't hard [my first time driving in it] because it was just like normal parking. My mom made me park in green [lot] my first year of driving because she thought I was going to hit somebody. I drove alone my first time coming to school and going home. I don't think the parking pass is overpriced because Marian Catholic's is $75," Morgan Hoppe (12) said..
   To keep students safe through security cameras and traffic directors, drivers must pay $25 for a parking pass. A perk of paying includes students receiving the option of which lot they would like to have a spot in. All in all, many licensed teenagers enjoy their new freedom and being able to use it on a daily basis.
   "[I park in] red lot because it's the main lot and I get out fast. All of my friends are parked there," Peyton Pepkowski (11) said.
About the Contributor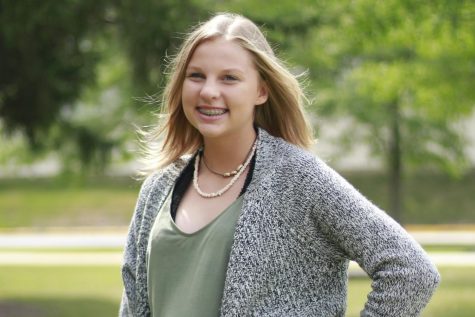 Avery Robinson, Print Staff
As a sophomore, I am a first-year staffer. I am very passionate about publications (Scout specifically). Incorporating visuals such as polls and graphs...