Varsity Boys' soccer goes head to head with Valparaiso
     Last Wednesday the Varsity Boys' soccer team played a close game against Valparaiso, but fell short in a shoot out.The team has taken some competition this season but keeps pushing with the encouragement of Coach Rainwater and their teammates.
     "I've known most of these kids since they were 5-6 years old, seeing them out here and seeing what they've committed. These boys make sacrifices in their lives and those sacrifices are the reason they grind, they haven't got the results that they wanted but the momentum keeps on going," Coach Rainwater said.
     The boys gave their all and played a close, head to head game. During the regulation time both teams put in full effort with a draw 0-0 pushing them into a double over time but it all came down to a shoot out at the end losing 2-4.
     "A shootout is a coin flip,we were really good throughout the game and we ended up in a shootout and they out shot us," Rainwater said.
     Though they did lose this one, the team was well aware of the competition they were going up against and the competition they were putting up.This game was fire against fire. Games like this push the team to keep growing with strategy and maintain confidence. 
     "We played an amazing game in the beginning. we had about 90% of the ball but in the second half they had better luck with the shoot out, but it's okay we're going to keep striving," Tre Adams (10) said.
   Come see their next game Wednesday, Oct. 2 against Merrillville.
About the Contributor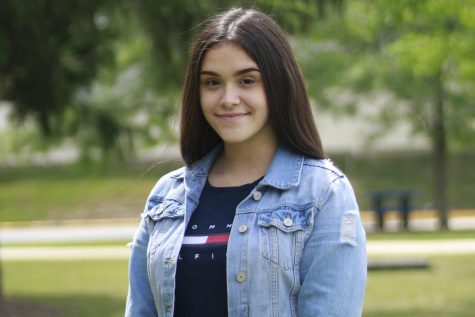 Isabella Villarreal, Print Staff
What's up LC, I'm Isabella and I'm new to pub,I'm so excited to be a part and to get close to my new pub family. I promise you all my best content...