Dunkin vs. Starbucks pumpkin coffee
   As fall is starting and the season is changing, so is our taste for coffee. Both Starbucks and Dunkin Donuts are known for having great pumpkin spice flavored coffees, but whose drink is truly better?
   "Dunkin [is better] because you can actually taste the pumpkin in it. Starbucks, you can tell it's pumpkin but after a few sips, that pumpkin flavor is gone." Alyssa Kosinski (11) said. 
   Kosiniski claimed that even after the ice melts, that coffee flavor is still there with Dunkin. 
   "Dunkin, because it's more flavorful and it's a ton cheaper," Tyler Goncher (11) said.
   Both Kosinski and Goncher said that Dunkin Donuts coffee is better due to the higher-quality flavor. Goncher also commented that Dunkin coffee is cheaper than Starbucks coffee. A medium pumpkin iced coffee from Dunkin is $2.49, while one from Starbucks is about $4.76, almost double. 
   "I would definitely say Dunkin is better because it is much cheaper but still good quality," Jake Rosenwinkel (11) said. 
   Even though Dunkin's coffee is very reasonably priced, their drinks are still fantastic. 
   "I prefer Dunkin's pumpkin-flavored coffee. I like Dunkin's coffee overall. Starbucks coffee is sharp and can be too much," Joey Obbagy (12) said.
   On the other hand, some people prefer Starbucks coffee with a stronger flavor.
   "I prefer the Starbucks one because you can taste the cinnamon more, but it's not overbearing," Avery Parks (11) said. 
   Both coffee shops sell amazing pumpkin drinks that are popular with the season change.
About the Contributor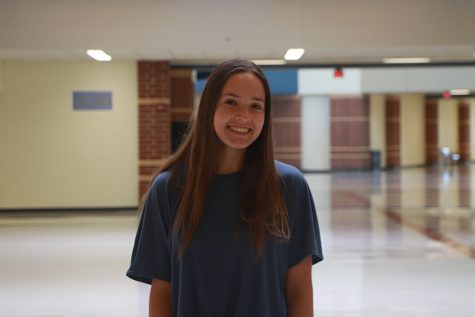 Jordan Znosko, Photo Editor
Hey guys! I am Jordan and I am one of the photo editors. This is my second year in pub and I am super excited for the rest of this school year!