Planning a day in Chicago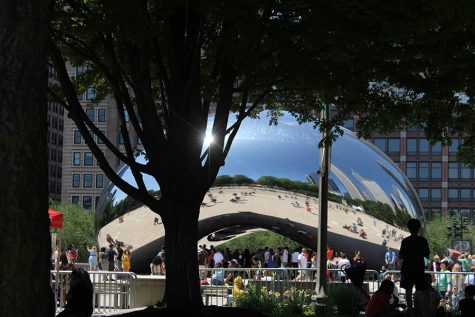 Living an hour away from the third-largest city provides a unique opportunity for people living in the Chicagoland Area. Students can take the train or drive themselves to take a day trip to the city. Seeing peers take trips inspired me to take my own trip. From going with my family, groups and a few trips with just my cousins, I gained my own knowledge on going to the city. However, some of my friends did not feel as comfortable spending a day in Chicago as I did. I wanted to help people be able to confidently plan a safe and fun day in Chicago.
   The first step is to decide what you want to do. Some of the usual activities can be shopping, photo shoots, museums, going out to eat, ice skating and going to "The Bean." Once you have decided on what to do, you can start looking at the specific places you'd like to go. At this point making a Tripadvisor account would be helpful. It is easy to make a "trip" and add places or events to it. You can even book events, tours and other alike things on the app.
   Second, you will need to commute there. The two most used ways are driving or the train. If you are driving, just be mindful you will be going on the Dan Ryan Expressway. It can be scary to some new drivers. A great and inexpensive place to park is a parking garage on 8th Street and Michigan Ave. If you do not feel comfortable driving, or are unable to drive, the train is a great option. Round-trip tickets cost roughly $10-$16. My two favorite train stations are the Homewood Amtrak Station and the East Chicago Station. I would bring a small backpack with you to hold your things if you can't fit them in your purse or pockets.
Last but not least, don't forget to be safe. Make sure you know where you are going and don't get yourself lost. Going with more people and keeping an eye out for each other is always a good idea, this can apply to anything. Avoid getting stuck by making sure you have enough gas in your car or by making sure you get to your trains on time, arriving a little early is a smart choice. Just remember to make smart choices and have fun.