Q&A: Peyton Pepkowski (11)
   Q: How long have you been playing softball?
   A: "I've been playing softball since I was 6."
   Q: What has made you want to continue playing the sport?
   A: "I've devoted so much time to [softball] and over the years my love for the game has only grown."
   Q: What teams are you on?
   A: "I'm on the LC varsity team and the New Lenox Lightning 18u Gold Team."
   Q: What places have you traveled for softball? Tell me about some of the trips.
   A: "I've traveled to California, Colorado, Georgia, Florida, Tennessee and North Carolina. I've also been to Illinois, Ohio, Iowa, Michigan and Wisconsin. For one of our trips we flew out to Georgia with just the team and spent a week playing softball and then we all flew out to California and met our parents for the next tournament, so that was a good experience and I enjoyed it with my team."
   Q: Do you have any travel coming up?
   A: "This fall we are going to Tennessee and California."
   Q: How do you think the school team and your travel team are similar or different?
   A: "[They are similar because] everyone is competitive and we're all willing to work and play hard."
   Q: Do you think you'll play softball in your future?
   A: "I see myself playing softball in my future. I hope I get a scholarship and play in college."
   Q: How do you stay motivated when you have a tough game?
   A: "I just try to focus on bouncing back the next game and knowing that I put in my best effort and to only work upwards from there."
   Q: How have you improved over the years personally and with your teams?
   A: "I have improved drastically. Each team has taught me new skills and important life lessons that I will use for the rest of my life."
   Q: What is the most rewarding part of playing softball?
   A: "The success that I've gotten out of this game is very rewarding and I think that it's developed me as a person and I wouldn't be the same person without it."
About the Contributor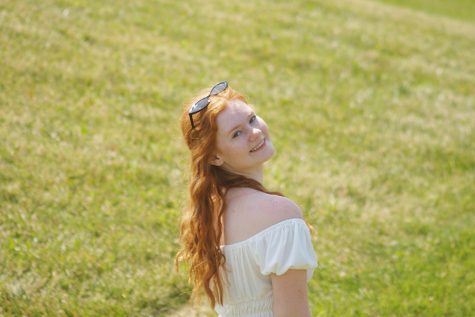 Taylor Anderson, Team Leader
Hi, I'm Taylor Anderson! I am a team leader this year and this is my third and final year in pub. I am so excited to get to know my team and help them...