Public safety connects with community
On Sunday, Oct. 6, families crowded the parking lot of the St. John Public Safety Facility to take part in their annual open house. The event featured emergency vehicles, rides for kids and families, bounce houses, refreshments and more.
   Fred Willman, St. John Fire Chief, stated that their intention through this event is "to be visible to the residents" before they are in a time of dire need.
   "The residents of this town really support us very well, but when we go out there and their house is burning or they have a loved one that's injured or something, you can't have the same relationship with them as you do on a day like this," Willman said.
   The open house gave people a first-hand look into how the station is run and gave everyone the chance to get to know the people that run to their aid in an emergency. Attendees got to not only enjoy the festivities, but also engage in conversations with their community's public servants.
   "I think it gives people a look into what we do if they need us. It's always nice to show people what we do and how we do it," Mckenzie Swarthout (EMT) said.
   Parents and kids alike were ecstatic to get out of the house on a beautiful day and experience the awe and wonder that came with the shiny red trucks and tall fire ladders. Everyone was in high spirits, and the community camaraderie was apparent.
   "In the fire service, the best part about doing it is that they get to see that we're real people.  We're not just with the helmet and the boots and the hose. They realize that some of [us] are their neighbors and some of [us] are people that they work with," Willman said.
   The St. John public safety community is clearly a team that cares about not only the emergency at hand, but also the connections and impacts they make before they even reach the scene. The open house was a testament to their dedication to reaching out in the community, and showcased the hearts of the people behind the sirens and flashing lights.
   "I've always said, 'we go to their house all year long, this time they come to our house,'" Willman said.
About the Contributor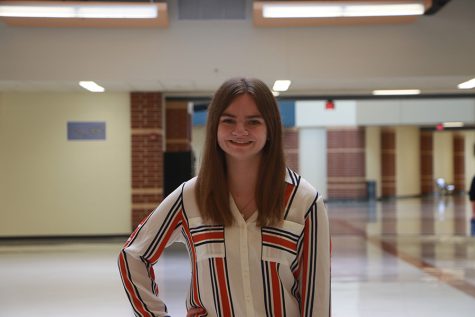 Alayna Wilkening, Design Editor
Hey! I'm Alayna and I am one of the design editors this year.  This is my second year in pub and I'm so excited to see what this year has to offer!