Astronomy club
   On Wednesday, Oct. 2, astronomy club met for their first formal meeting. The club was taken over by Mrs. Katherine Rachowicz (Science) this year and meets a few times every month with some scattered meetings for extra things.
   "I want to see if there's a way we can get in touch with an actual astronomer and see if we can have skype conversations about what they're doing in general in the astronomy world and learn a little bit more about what's going on," Rachowicz said.
   Ethan Pinaraki (12) has been a member of astronomy club for three years. He explains what he learned at the first meeting. 
   "She was introducing some general stuff because not everyone there has had much or any experience. I learned about Orionid meteor shower. I did not know that was occurring," Pinaraki said. 
   There are still many things the club is looking forward to doing, and there are many opportunities to get connected. You can contact Ms. Rachowicz for more information at [email protected], but the club's next meeting will be Nov. 4.
      "I do have a canvas page that I have been hooking up for everybody so that we can keep in touch with what's going on and if there are things you guys want to learn about I can post stuff to canvas," Rachowicz said.
About the Contributor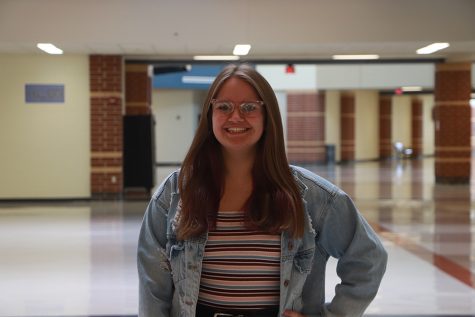 Brenna Sealy, Director of Public Relations
Hi! My name is Brenna and I am the Public Relations Director this year. This is my third year in pub and I am beyond excited to continue learning and creating!