Q&A: Jackson Krueger (12)
   Q: Since you never played Lake Central Baseball, what has made you never give up on baseball?
   A: "All the practices and lessons I've ever had were to put me in this position, to get me ready for high school baseball and college if I had gotten the chance to play baseball in the future." 
   Q: Why has IUSB baseball stood out to you and why did you commit there?
   A: "The campus is beautiful and it's close to home, which I really liked about it. The baseball program is headed in a really good position for the coaches and for the team and I'm excited I get to be apart of it for the next four years."
   Q: What has been your favorite position on baseball?
   A: "Pitcher because the pitcher gets to control the tempo of the game, and because we work really hard in the offseason training and are constantly try to make our pitches the best they can possibly be in our practices and our games." 
   Q: Since your article has come out, what has been the positive impact on you?
   A: "I've had a lot of people reach out to me and they've told me how inspiring my story has been for them. I've had lots of people share my story on Facebook, and the feedback I've gotten has been unbelievable. I could never have thought that I would've inspired this many people."
   Q: Who has been your friends that you can go to for advice and look up to for any help?
   A: "Brock Begesha had been there for me my whole high school career. He's always given me the best advice about baseball and baseball recruiting. We're always working together to make the other the best possible player we can be."
   Q: What do you hope to get out of the baseball team and why? 
   A: "The baseball team in my opinion is the best team we have at LC. Every year we're competing for a state championship and we are constantly working hard to put us in the best spot possible to succeed. The baseball team bond that I have with the rest of the guys is like no other. We're all brothers and I'd do anything to be on the field with them for this final season we have together."
   Q: What is one quote that stood out to you about baseball that helps you never give up on playing baseball? 
   A: "My quote that stood out to me is 'When you achieve one dream, dream another. Getting what you want is only a problem if you have nowhere to go next. Dreaming is a lifetime occupation.' It's always been a dream of mine to play college baseball, and when I made the decision to play baseball at IU South Bend, I cried, because it had been a lifelong dream to play in college and I was able to get there a much different way than most people do."
About the Contributors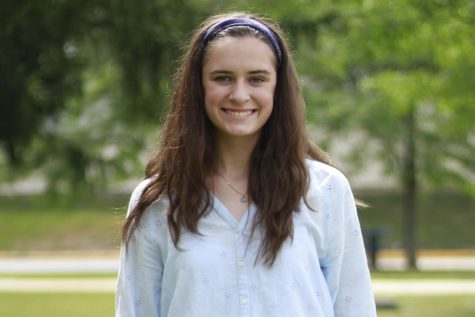 Colleen Dyra, Print Staff
Hello my name is Colleen Dyra, I am a Senior and this is my first year at Pub! I am really excited about what this year brings!