Chicago goes on strike
   On Thursday Oct. 17 the teachers of the Chicago Public Schools took to the picket line after failing to settle a deal with City Hall. As of Oct. 31 the strike has been going on for 11 days and there is no end in sight.  If the demands are not met by the city's mayor and the strike continues, the teachers risk not only losing the pay that has already been stopped, but also will lose health coverage. Teachers and parents alike are enraged at the strike that has lasted so long.  Teachers remain headstrong and refuse to give in until their demands are met. Parents are becoming restless with their children being out of school for the 11th day in a row. Requests are being made to the mayor to be paid for the days that the teachers have been on strike.  
   This strike that has shaken Chicago to its core, is a very troubling issue that is affecting way more than the teachers.  Students are losing out on precious school days that could possibly not be made up. Along with students missing out on classes, athletes are not allowed to participate in state tournaments while the schools are closed and seniors are becoming stressed about college applications.  
   Chicago Public Schools is the nation's third-largest school district and is currently shut down and displacing about 350,000 students.  The teachers are on strike for a very good reason, but at some point this has to end. The future of the students that are being affected are way too important to be put on hold.  Hopefully the strike will end soon with the teachers' demands met and the students returning to school.
About the Contributor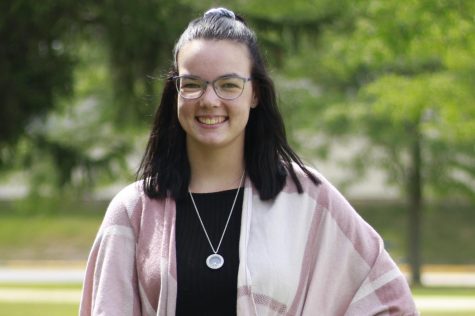 Claire Faberbock, Copy Editor
Hey! My name is Claire and I am one of the Copy Editors.  This is my third and final year of Publications and I am excited to see what this year has to...