Q&A: Paige Reitz (10)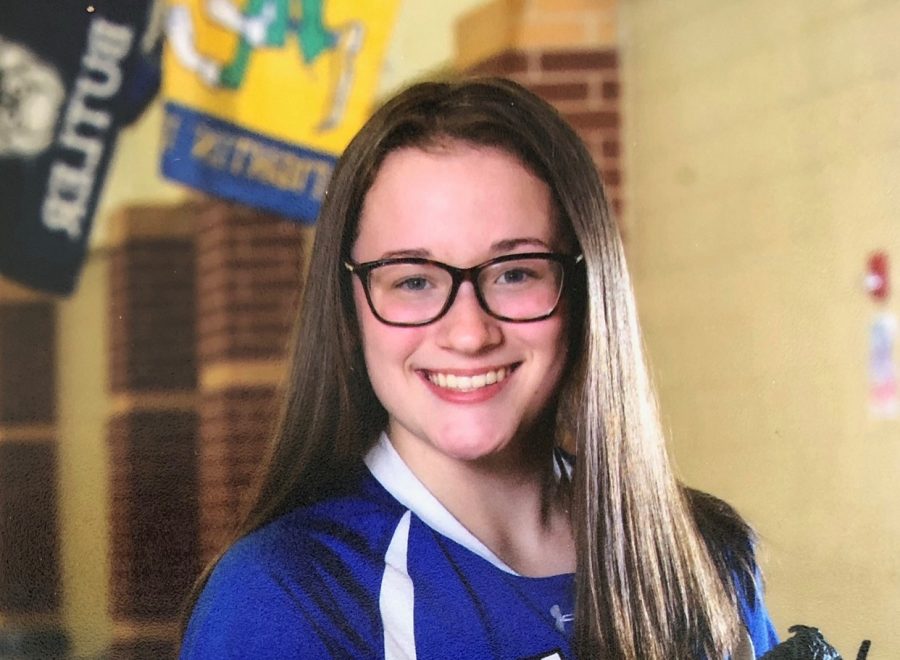 Q: How long have you been playing softball? What made you start wanting to play?
   A: "I've been playing softball since I was 5, so this is my 11th season. My sister played softball, so I grew up watching her which made me want to play."
   Q: How many teams have you been on and which one is your favorite?
   A: "I've played travel ball for 5 years and I've played on three different teams and my favorite is the Illinois Fire."
   Q: What position do you play and what do you do? 
   A: "I'm a catcher, so I'm a leader on the field and I tell people what to do and control a lot of the plays."
   Q: How did you feel when you made the LC softball team?
   A: "I was very excited to start the season and I was also very relieved because it was very nerve wracking."
   Q: How did you feel about your last LC softball season?
   A: "I think I had a very successful freshman season, as a team we only lost one game, and I made a lot of friends."
   Q: How have the upperclassmen on the LC softball team helped you prepare for the last season and this upcoming season?
   A: "We have workouts during the fall and winter and the upperclassmen really push us to add a lot of weight so we are prepared for the season."
   Q: What are you looking forward to in this upcoming season?
   A: "I had a lot of fun during my freshman season, so I'm very excited to get back on the field with my new friends and I'm very excited to for sectionals and the postseason."
   Q: Are you planning on playing softball in college and if so, what colleges are you looking at to play?
   A: "I do want to play softball in college and I'm mainly looking at D2 colleges such as University of Indianapolis and Grand Valley State."
   Q: How has playing softball affected your time management skills?
   A: "We have tournaments every weekend so [I] do my homework during school or early in the weekend so I don't procrastinate on Sunday nights."
   Q: Who is your favorite softball player of all time?
   A: "Aubrey Monroe, she was a catcher for University of Florida and Team USA."
   Q: What do you think is the best thing that has come out of your softball career?
   A: "I think the best thing that has come out of my career are all of my friendships I've made along the way out of softball." 
   Q: What is your greatest accomplishment in softball?
   A: "I think my greatest accomplishment has been getting 4th place at nationals, 4th and 5th place in the World Series and runner-up in sectionals."
   Q: Do you have any superstitions before a game?
   A: "I don't have any superstitions but I have a routine before I go up to bat and I do handshakes with some of my teammates before a game. I also listen to my gameday playlist which include 'Faucet Failure' and 'Foot Fungus' by Ski Mask the Slump God, 'Drip Too Hard' by Lil Baby and 'Worst Behavior' and 'Summer Sixteen' by Drake."
About the Contributors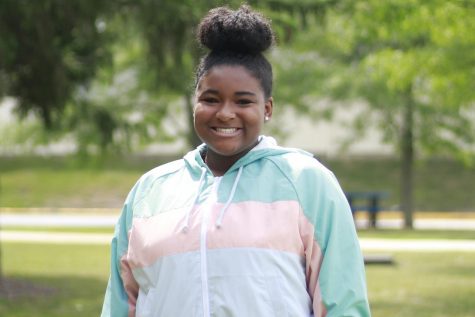 Icyss Meredith, Print Staff
Hello my name is Icyss Meredith, I am a Sophomore and it is my first year doing pub. I am so excited for this year to come and I really hope we can impact...