A Victorious Saturday
Over the weekend, the girls JV basketball team won against LakeLand High School.  The JV girls had 2 home games on Saturday, Nov. 9. Both were played in the Field House courts and were also the first games of the season. The JV girls ended the game 42-25.
"For the first game of the season, the way they came out, they played hard and they played with energy. I thought they executed the game very well, as well as expectations for game one of the season. So I was extremely proud of them" JV Coach Jay Jones said. 
The second half of the game was when the girls started to advance on LakeLand. 3 point shots and free throws quickly got the girls far ahead of LakeLand. The girls also had a few problems. Although losing to Lake Central, LakeLand had good offense according to the athletes. 
"The most challenging thing about today's game was the fact that it was our first game playing as a group and we were just figuring out how each other plays" Britanni Koons (10) said. 
"Defending was a little hard because the other team moved really fast. Everyone on the team did very well, they all played to the best of their ability and that was all that matters" Kai Dilosa (10) said. 
Being the new JV coach this year, Jay Jones is excited to see what the girls can do this season. Overall, Coach Jay Jones was very happy with the outcome and wants to see the team grow, especially as individuals.
"When you come in, it is kind of an unknown first game. Once we are done beating up on each other and practicing everyday, you want to see what they are made of against other competition. I really just wanted to see them compete and play hard. I thought they checked both boxes today. Most importantly we want to see growth as a team but also as players individually." JV Coach Jay Jones said. 
About the Contributors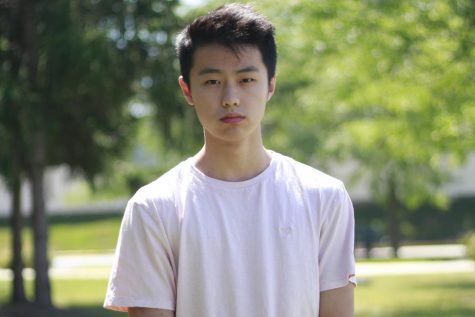 Caleb Chen, Print Staff
My name is Caleb and I'm a sophomore this year. This is my first year being on staff and is excited to take pictures.