Outskated
With winter coming right around the corner, hockey season has just started up. On Saturday, Nov. 9, Lake Central's blue hockey team played against Carmel High School.
   "I thought we did pretty good at the game today. We played against a challenging team, but we did okay. We played pretty well together, but there's always room for improvement," Ryan Bandstra (11) said.
   Although LC was ahead in the beginning of the game, Carmel High School caught up to them and defeated them with a score of 3-7.  Lake Central tried to catch up to Carmel High School, but for this game, it was not enough.
   "I don't think there were any problems today. It was more or less just we took a loss,"  Grayson Taylor (12) said.
   On the ice, the players were quick with their actions, but they had some problems communicating with each other. They also had some trouble with penalties.
   "I should have covered man-to-man better. We were having some trouble communicating on the ice today," Cole Maynard (11) said.
   As a whole, the team felt like they worked well together for the most part. While thinking this, they always believe that, all together or individually, there can always be room for improvement.
   "I think there is always room for improvement individually or as a team. I thought for sure we could have done better as a team and we should have come through with a [win]," Taylor said.
   Feeling the pressure is what caught up to the players during the game.  Once a player felt some sort of pressure, he would then slip up a strategy.
"We've definitely played better games, but as a team, we kind of just fell apart after some penalty problems. Getting in the box is really what hurt us," John Bondi (11) said.
About the Contributor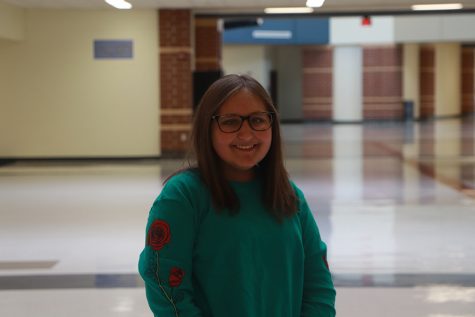 Andie Kalemba, Print Staff
 Hey, I'm Andie! I am a senior and this is my third year in pub and my third year as a staffer.  I'm super excited to share my work and experience...