Q&A: Joanna Lomelli
Q: When did you begin playing soccer?
A: "I started when I was around the age of 4 or 5."
Q:How did you begin playing soccer? 
A: "My family's passion was the sport soccer. They would play when they had their bad days. It was a way of relief, so they figured it would be the same for me."
Q: Did your siblings play a big role in influencing you to play soccer?
A: "Yes, definitely. They are my role models. It's always a competition, which makes me do better."
Q:As a sophomore on the Varsity team, what are some of the hardships you encounter, if you encounter any?
A: "Being a starter and a sophomore, I'm put to the test a lot more and people expect 120% out of me."
Q: How long do you plan on playing soccer?
A: "Hopefully until I'm done with college."
Q: What does soccer mean to you?
A: "It absolutely means so much to me. My whole life has always revolved around soccer no matter the situation."
Q: What is the coach's expectations of you?
A: "Honestly, I have no clue. I just think that [Coach Rainwater] expects a lot [from me], being a starter as a freshman and someone who loves the sport so much. He just knows I'll never give up."
About the Contributor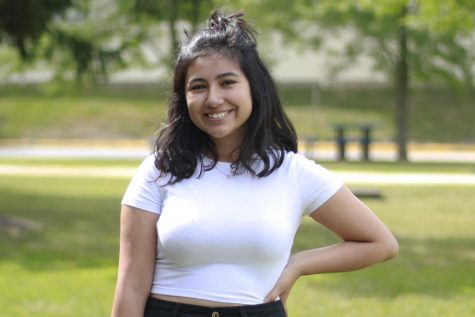 Mia Martinez, Social Media Editor
Hola! My name is Mia this is my second year as a Social Media Editor-In-Chief as well as my third and final year in Publications. I'm excited to finish...