Q&A: Madisen Pivoney (11)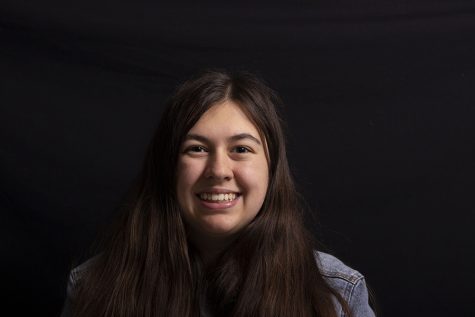 Q: When did you decide you wanted to have a career in science?
   A: "I decided I wanted a career in science when I was little, because I was always interested in science."
   Q: Why do you want a career in science?
   A: "I want to go to Veterinary school and science is a good starting point. I'm also good at science."
   Q: How does your career path influence your school schedule?
   A: "I am probably going to have to take every science class that Lake Central offers, so it changes a lot of my classwork and it challenges me to take math courses that I would rather not take."
   Q: Where do you want to go to college; why?
   A: "I am between multiple colleges, but Purdue and Iowa State are big contenders for me to go to.  I want to go to these schools, because they have really good vet programs and also have my other interest as majors."
   Q: What specific career do you hope to have; why? 
   A: "I hope to be a Veterinary Pathobiologist or Oncologist, because I have always wanted to be a veterinarian, but realized that I also really like studying diseases, so Veterinary Pathobiologist or Oncologist covers both these interests."
   Q: What do you plan on majoring in when you attend college; why?
   A: "I plan on majoring in microbiology with either a minor or double major in animal sciences.  I plan on studying microbiology, because I really like biology and disease, which is what microbiology covers, and it also covers most of the requirements for pre-vet. It is a good lead into vet school, but also the industry is something I would like to explore more in." 
   Q: What are you most looking forward to in your career; why?
   A: "I look forward to helping animals and finding cures for diseases.  I always wanted to help animals, but the idea of making a bigger impact by studying diseases and coming up with new ways to cure or prevent these diseases is the most rewarding to me.  Also as a pathobiologist, I could be helping humans if my discovery carries over."
   Q: How has your career goal affected your personal life?
   A: "It leads me toward working with animals more, compared to others my age who are working at places like restaurants. I have to work at vet clinics or animal rescues to help get into vet school."
   Q: Where do you see yourself in 10 years?
   A: "I see myself in college, because I have to specialize. It's eight years for vet school and even more for specializing."
   Q: What place do you hope to work in; why?
   A: "The ultimate goal is to work in a lab in a facility to work on curing diseases."
About the Contributor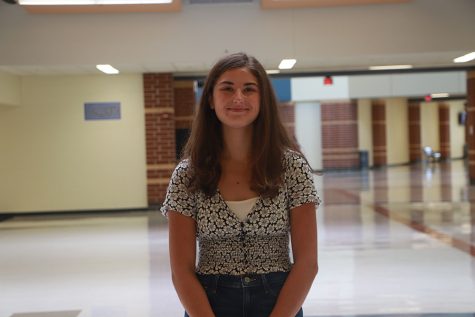 Tiffanie Richerme, Copy Editor
Hi! My name is Tiffanie and I am one of the copy editors this year. This is my third year in pub, and I'm so excited to create amazing content with the...