Q&A: Genelle Snider (11)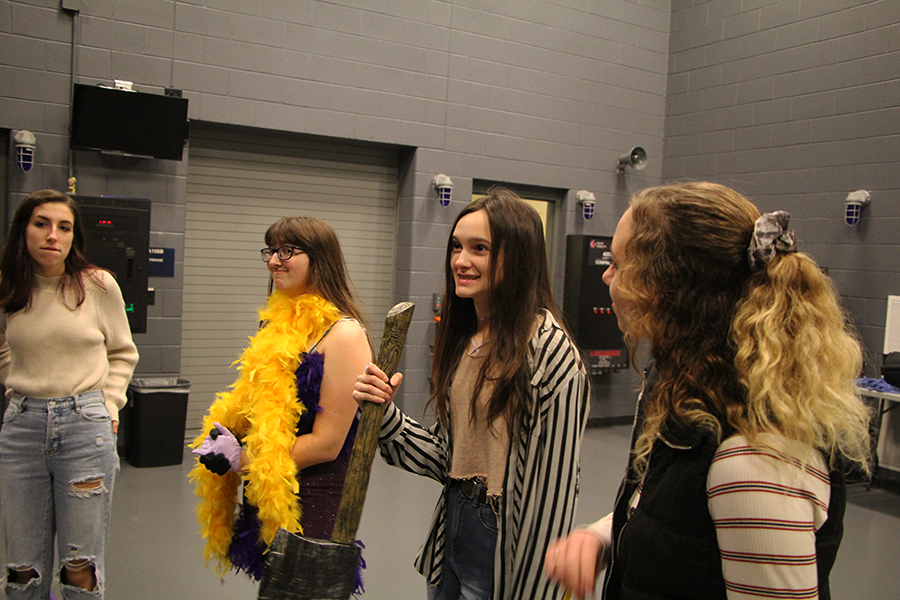 Q: When did you start writing your own scripts? 
A: I personally have never created a script from scratch before, this would be my first time. The theatre teacher, Mrs. Neth, thought it would be a fun and more challenging performance."
Q: What is the writing style you use?
A: "We do not have a specific writing style. The whole show is from a distinct story line and detailed through improv."
Q: How do you draw inspiration when writing your scripts? 
A: "When creating our plot we drew inspiration from our personal lives and shared stories with each other until we came up with ideas. Twisting and combines our own stories really made it easy for us to come up with an abundance of ideas and events that could take place in our show. For example, "Chasing Yellow," we shared stories of our dreams, which is when we got the idea incorporating dreams into the story line."
Q: What is your role as the leader of the group?
A: "As a director, I create the plot and plan out the details and blocking. I also help my actors develop their characters and push them to bring out the talent that I know they already have."
Q: What are the steps to creating a script?
A: "The creation process starts from a discussion between the group and we pick out a story line and began to piece together the story. Together we create a basic story. After that we have the actors begin improv for the scenes and that's how the details of the story are built. Tech adds their own details and do a beautiful job of showing the mood through lights and sound, and adding further depth of the story by the elaborate costumes, props and set."
Q: In what ways do the actors in your group contribute? 
A: "My actors help during the creative process of the show. Since we use improv to detail, their talent as actors really shine through and pull the show together."
Q: What are some difficulties when writing a script? 
A: "The major difficulty in performing a show is trying to balance out every idea. Everyone comes up with their own image of the show and it's hard to combine them in a way that everyone agrees upon."
Q: How do you add your own personal creativity to your scripts? 
A: "In the script I add small things from our [people in the theater group] personal lives or things that are meaningful to me or the actors. I actually think this is extremely helpful by adding more depth into the show and building a connection between real life and the show."
Q: What are the dynamics of your group when brainstorming Ideas?
A: "Everyone in my group lives completely different lives and I think this adds a needed variety to the ideas that flow through the show. The complete project ended up having a piece from everyone."
Q: What do you learn after creating scripts with your group? 
A: "After working with my group on creating this show, I get a further understanding of how to work with others. I also build a stronger relationship with my leadership skills. Working with all types of people teach me a little more about the depth of an individual."
About the Contributor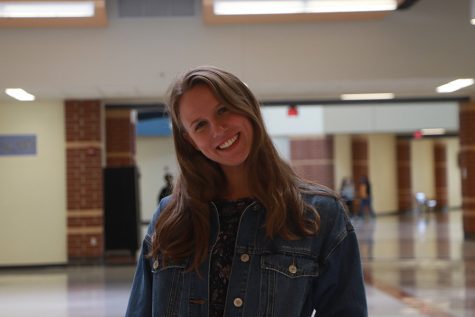 Emily Prince, Design Editor
Hey! I'm Emily and this is my first year of publications, as a junior. I am excited to be apart of the team that creates and publishes the stories that...