Opinion story: Thanksgiving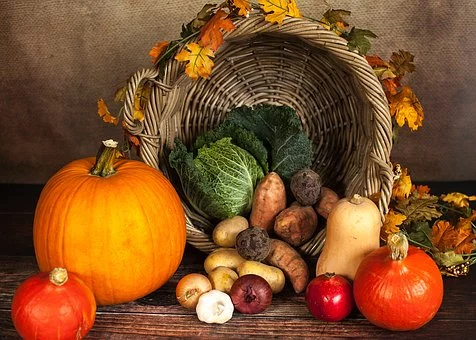 Thanksgiving is so underrated. Everyone goes through all these other holidays celebrating and all that stuff, but for Thanksgiving not so much. It kind of just feels that no one really cares about it. I personally love Thanksgiving a lot.
   It may not be my favorite holiday, like Halloween or Christmas, but still, in my family, Thanksgiving has always been important. Thanksgiving is a time to celebrate what you're thankful for and your family. Even before Halloween gets here, they put up different items in stores for Christmas.
   I get it, some people really like Christmas, I do too, but everyone just completely skips over Thanksgiving and I just kind of find it awkward that a lot of people do that. I absolutely love food, I may have a small appetite, but I love food.
   Thanksgiving is the only day I will ever eat so much food, because on any other day people don't usually eat that much. Thanksgiving is supposed to be a fun holiday, Christmas items are already up in stores and there should be a lot more Thanksgiving items.. My question is why don't they really have any Thanksgiving decorations in stores? I also think that's weird.
   I would have thought that Thanksgiving would have been one of the more popular holidays,knowing all the food and celebrations with families, but I guess not. Everyone has their own opinions on different holidays.Maybe there are just some people who don't really celebrate Thanksgiving.
   I actually have family and friends that put up their Christmas decorations before Thanksgiving is even here. I wonder why they have both Halloween and Christmas songs but not Thanksgiving songs? I think it would be cool to have Thanksgiving music.
   I get why people put up decorations before Thanksgiving, but I think that Thanksgiving is so underrated. I really think this should be a lot more of a popular holiday. I already see snow in November, it's only November. As I'm on the bus or in the car, I always pass by at least two houses that already have decorations up for Christmas. I really think that more Thanksgiving decorations should be made and sold in stores and that this holiday should be more hyped and happy.
About the Contributor
Celeste Recio, Print Staff
Hey, I'm Celeste and I'm a sophomore and this is my first year in pub. I am really excited to see what we do this year! I really look forward to growing...