Remembering the special season
   The marching band season came to an end on Saturday, Nov. 16. The band performed at Lucas Oil Stadium for the Grand Nationals Competition and did not advance to the semi-finals. Monday, Nov. 18, the annual potluck was held for members of the Tribe of Pride to come together to celebrate the season.
   "I personally think it was a great experience. There was amazing food, great people and great friends around," Jaylen Winslow (11) said. 
   It is a tradition for the students to watch a slideshow of photos from the season divided up by section. The photos are of the entire season that began in June so students are reminded of potentially forgotten memories.
   "I thought it was cool. It reflected on our season and it made me remember memories," Isabella Wander (10) said. 
   This year the seniors were given a plaque with the names of the other seniors in the program on it. They now can forever remember the people they formed bonds with over the course of the season. 
   "Being in the band program has been some of the best years of my life and I will forever cherish these memories. The plaque symbolizes this. As soon as I got home I put it on my wall," Ricky Paz (12) said.
About the Contributor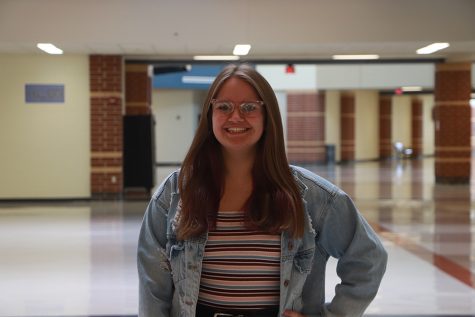 Brenna Sealy, Director of Public Relations
Hi! My name is Brenna and I am the Public Relations Director this year. This is my third year in pub and I am beyond excited to continue learning and creating!