Varsity boys basketball first game victory over Andrean
   This Monday, the Varsity boys basketball team played their first game against Andrean, starting off the season with a win. With their first game win the boys are motivated with Coach Gernack and Coach Milausnic's hope of this season being a good one.
   "We got a win on our first game, the guys are going to enjoy this tonight. They know we have a lot of work to do tough, it's never too high, never too low. We'll be back to work tomorrow to get better," Gernack said.
   The boys won 58-47 with both teams going head to head. Teammates and coaches mentioned the highlight of the game was "senior leader" Nick Anderson (12). The team expressed how they look up to him and how much he moves the team.
   "Nick Anderson, I think he did an amazing job and gave us that final push to victory tonight," Kyle Nichols (11) said.
   Though the boys did win, they continue to try to get even better. Some mention their weaker areas and how they need to improve. The win was a good start to the season and the boys hope for many more wins after this.
   "I think everyone played well, we all played together and that got us the win tonight. I do think I personally could have played a little better  offense and fight for more rebounds, but that will all come with time," Nate Oakley (11) said.
   The boys will have their next game Saturday, Nov. 30 at South Bend Washington.
About the Contributor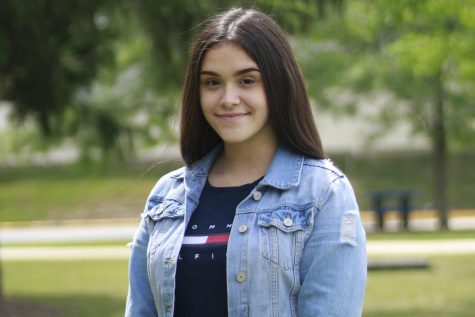 Isabella Villarreal, Print Staff
What's up LC, I'm Isabella and I'm new to pub,I'm so excited to be a part and to get close to my new pub family. I promise you all my best content...