Creative companions
   On Nov. 23, 2019, Kahler Middle School held a winter craft fair for the public to attend. The entire first floor and cafeteria of the school was filled with bath and body essentials as well as homemade crafts for your holiday shopping. This fair could not have been possible without the help of the National Honors Society members that helped put it together. Those NHS volunteers were happy to help with unloading cars, carrying in heavy items, setting up display tables and helping vendors locate their tables.
   "Being a new member of the National Honors Society, I wanted to make my mark. By volunteering this early after the NHS induction ceremony, I will hold a strong spot in my position in this club," Emma Robustelli (11) said.
   National Honors Society members must work at least 20 volunteer hours per semester to withhold their spot. The Kahler Craft Fair was the very first event offered to new members.
   "As this was my first volunteer event while in National Honors Society, I wanted to make the most of it. This winter shopping spree was so fun to set up and was a great way for people to show their creativity," Caroline Good (11) said.
   The winter Kahler Craft Fair held 150 vendors whether they were big businesses like Mary Kay or crafts people made from home with their kids. The members of NHS made the whole event possible by helping set up the displays.
   "I was helping one man unload his truck of all the Christmas decorations him and his family had made. Honestly some of the stuff made me nervous because I thought I was going to get splinters, but their decor was beautifully made and was my favorite display of the entire fair," Robustelli said.
   The cold temperature and heavy objects did not stop the volunteers from completing their task. They made sure to get the job done and make sure everyone was satisfied by the time the craft fair would start.
   "A bunch of the tables were filled so packed in that I thought everything was about to fall off. By the time the event began at 10:00 am, I was pleased with the hard work my friends and I put in," Good said.
   The Kahler Craft Fair was a success and will be back around with new winter shopping spree essentials next year. Be sure to check it out in order to plan ahead for your Christmas wishlist.
About the Writer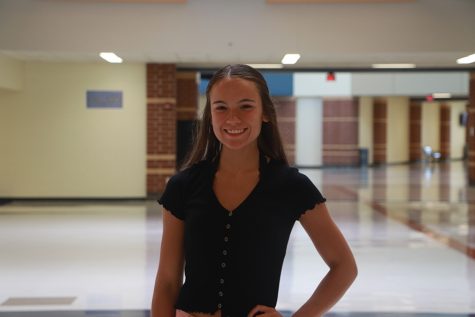 Lexi Rigg, Business Manager
Hey guys! My name is Alexandra but you can call me Lexi. I am one of the two business managers this year and am so excited for my senior year in publications....