Review: Frozen 2
Frozen II came out on Friday, Nov. 22. Walking into this movie, you would think it would mainly be for children, but anyone can find it enjoyable. Disney did a great job of portraying friendships and unity. Similar to the first movie, Frozen II also focuses on the relationship between two sisters and sibling love. 
After their parents passed away, Elsa and Anna were left with taking care of Arendelle, with the help of their friends Kristoff, Olaf and the reindeer Sven. Once everything is back to normal after Elsa froze her kingdom in the first movie, Elsa starts to hear a woman singing to her. This leads her and her friends on another remarkable journey that involves an Enchanted Forest and Earth Giants. Elsa is able to explore her powers further and learn about her family's history while Anna has to save the day again. 
This film sets you on a rollercoaster of emotions as one scene you feel tears coming to your eyes and the next you are laughing with everyone in the theatre. It is clear that every little detail was thoroughly looked over, from the introduction when the girls were young to the after-credits scene. Frozen II is currently holding first in the Top Box Office for movies with a gross income of $288.8 million. 
Overall, this heart-warming movie is perfect for a night with your family or friends as it tells a fantastic story that you do not want to miss. 
About the Contributor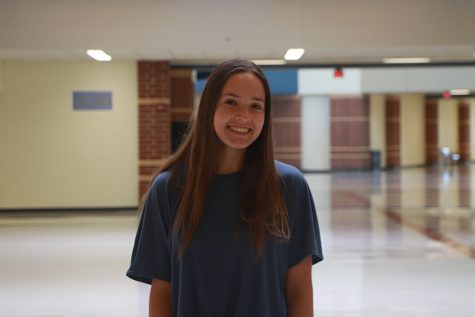 Jordan Znosko, Photo Editor
Hey guys! I am Jordan and I am one of the photo editors. This is my second year in pub and I am super excited for the rest of this school year!