Spreading the holiday spirit
  The idea of painting and art has always captured Foivi Triantafyllou's (12) attention and she jumped right into the opportunity after being asked to paint a mural for Santa's Winter Wonderland in Schererville. The wonderland opened on Thursday, Dec. 5 and it'll be open until Jan. 31 for people around Northwest Indiana to visit.
   "I found out about this through Angeliki Pyrros' (12) friend because her dad is one of the organizers of the event. The place is where Spirit Halloween used to be and we started painting about two or three weeks ago," Triantafyllou said.
   The pop up offers different things like a bouncy house for younger kids as well as several murals painted by artists to showcase their talent. 
   "They were aiming it for teenagers and older, so they can take pictures. You can buy gifts and get food too. I think that it's a great thing because we don't have anything like that in Indiana and it's close by. Depending on how this goes, they want to do a pop up for Easter too," Triantafyllou said.
   Just like Triantafyllou, other high school students and artists had the chance to show off their talent at Santa's Winter Wonderland. The time and effort each artist spent on their piece was well worth it after the grand opening.
   "There's over thirty pieces and they actually hired legit artists, not only high school kids. There's a lot of different art styles and places to take pictures. Since my project was kind of big, I went in every day for about 4-5 hours," Triantafyllou said.
About the Contributor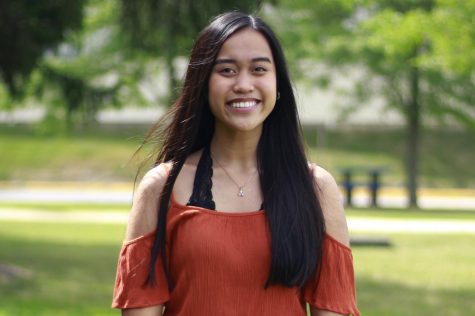 Charmagne Abangan, Online Editor-in-Chief
Hi, I'm Charmagne Abangan! I'm a senior and this is my third year of being in publications. I can't wait to take on the position of being Online EIC with...