Field house face-off
 On Dec. 5 the Freshman girls basketball team faced off against Chesterton and brought home a win of 30-16. The girls played an A and a B game and won both. Here is how the A game went.
   "We played really well together during the game which allowed us to get ahead in the game and stay ahead. Our record is 4-1 so we are actually doing really well," Lauren Lionberg (9) said. 
  Before the game, the girls come together to hype each other up for the game ahead of them.  Having a pep talk before games can bring the players together and can increase communication on and off the court.
  "We do team warmups before the game to help us get ready for the game ahead of us.  Certain players warmup together so everyone is on the same page. We also will go in a room together and talk to each other to get us mentally ready for the game," Lionberg said.
   With these before-game rituals, the players allow themselves to relax on the court and have trust in the girls around them. During these talks, thoughts are shared about the strengths and weaknesses of the team.
   "We run the plays well and make good passes to get the baskets which helps us win the games, but we also should improve on taking better shots and communicating more on the court," Lionberg said.
   Lionberg is confident that her team will be able to continue this winning record throughout the season.
   "I believe our record will continue to be good because we have a really good team and are working together really well," Lionberg said.
About the Contributor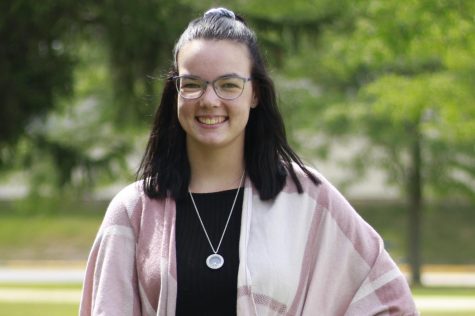 Claire Faberbock, Copy Editor
Hey! My name is Claire and I am one of the Copy Editors.  This is my third and final year of Publications and I am excited to see what this year has to...