It's that time of year, Christmas lights!
   We are in the beautiful season of Christmas, there are a lot of people that love to see the cool and amazing Christmas lights. The Region has some of the most spectacular Christmas lights that people can see and feel the Christmas spirit. 
   "Christmas is one of my favorite holidays. I like seeing the Christmas lights because it lightens up the  neighborhood and gives off the happiest feeling for people and everyone in your family and friends," Amber Engelhaupt (12) said.    
   Christmas lights help us to get in the mood for the upcoming holiday. The Lake Hills residents have all sorts of lights around the neighborhood. They do it around trees, houses, sidewalks and have other objects like reindeer, Santas and little elves to help us to get into the happiness of Christmas. 
   "I think the Christmas lights are very pretty, nice and festive to put [up]. They really get me into the holiday spirit. I think it helps create a nice environment for people to have and feel the holidays with one another," Hedaya Saleh (12) said.
   Christmas lights bring family and friends together, by having a welcoming feeling, and how outstanding  they are. These Christmas lights can be very bold, colorful and pretty to look at, but most of all they bring the Christmas spirit. 
   "Christmas lights are like a brightness for kindness. I also love the decorations on how they put it on trees and houses. I just think it's so beautiful," Saleh said. 
   Go and look around to see the  Christmas lights in your neighborhood, and bring a few friends  and family members along for the ride.
About the Contributor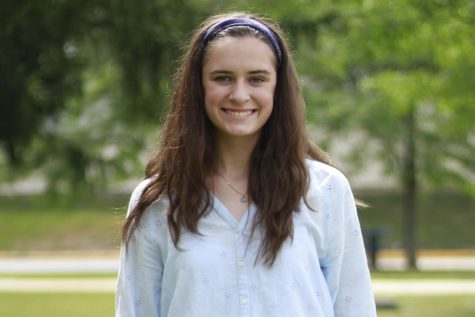 Colleen Dyra, Print Staff
Hello my name is Colleen Dyra, I am a Senior and this is my first year at Pub! I am really excited about what this year brings!