Is Disney+ worth it?
Hang on for a minute...we're trying to find some more stories you might like.
   Recently, Disney joined the online streaming industry with Disney+. On Nov. 12, 2019, the Disney+ launch date, so many people were attempting to stream their favorite childhood shows and movies that the site crashed for several hours and most experienced other technical difficulties. Despite that, they continue to have over 10 billion users. Obviously, many were pumped to stream Disney classics, but after the free trial, which lasts a week, is it worth it to continue watching?  
   I have always been a huge fan of everything Disney: DisneyWorld, Disney movies and shows, Disney toys, etc. That being said, I was extremely excited to be able to watch classics I grew up with. The streaming service offers shows like Good Luck Charlie and Wizards of Waverly Place, but also DisneyChannel movies like Dadnapped and Cloud 9. Shows from all eras are available on the streaming service, making it appealing to all ages.
   Additionally, Disney owns Marvel, Pixar, Star Wars, NBC, etc., so many movies and shows owned by those companies are also available. Many were excited to be able to stream all seasons of The Simpsons, as well as movies like Avengers: Endgame and new and old Star Wars movies.
   In addition to old movies and shows, Disney added new shows and movies that can only be found on the service, such as High School Musical: The Musical: The Series and The Mandalorian (both shows I would highly recommend). Additionally, there is a live-action Lady and the Tramp and several documentaries about Disney. These shows are advertised on DisneyChannel and on social media, which is meant to attract new viewers.  
   It's no secret that I am a huge fan of Disney+, and personally think $7 a month is a good price, especially considering you can have up to 4 devices streaming at once.  It costs less than Netflix, my Spotify Premium and many other streaming services. Admittedly, I split the cost with a few friends, which makes the service even more affordable. I think that paying for Disney+ is worth it, specifically if you really enjoy Disney shows and movies like I do.
About the Contributors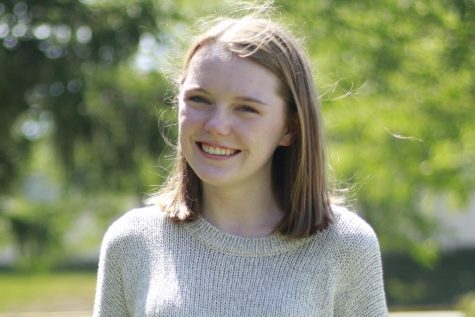 Molly Tkach, Print Staff
Hey! I'm Molly!  This year I am a junior and it is my first year of publications.  I'm super excited to cover events and help create stories for...