A Different Holiday Season
Every year as the holidays come around, Christmas trees fill the windows of stores, Christmas music blasts out of people's cars, and the holiday spirit surrounds everyone and everything. People travel from all over the country to see the Christmas tree in the Rockefeller Center in New York.  College students come home for a whole month to celebrate the Christmas season with their families. But for those who do not celebrate Christmas, the holiday season is a little different.
I grew up in a Jewish household, and the holidays were always a different time for our family. In our family, the main holiday we celebrate during this season is Hanukkah. Hanukkah, also known as the Festival of Lights, is celebrated because of the miracle that happened in the second century BCE. I'm sure everyone knows the basics of what happened to create Hanukkah, but the details are what really make this holiday special. 
When the Syrian soldiers attacked Jerusalem, they destroyed a very sacred temple for the Jewish people. Lights had not been created in second century BCE, so oil was used as light. The Jewish people were attempting to restore their temple and their city that had been destroyed. The Syrians had taken everything from Jerusalem except one can of oil, which was expected to last only one day. I know everyone has heard of "the miracle of Hanukkah," which describes what this oil meant to everyone.  This oil that was only supposed to last one day ended up lasting eight whole days.

I love celebrating Hanukkah because I feel like it is such a special time that deserves to be celebrated. Although Christmas takes up a lot of the holiday spirit, I will always celebrate Hanukkah and the exciting memory it reminds me of. 
About the Contributor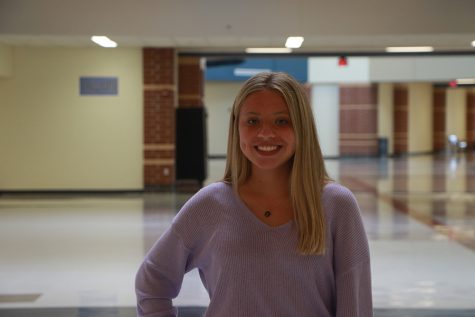 Riley Knestrict, Web Content Editor-in-Chief
Hi! My name is Riley Knestrict and I am a senior. This year, I am the web content editor-in-chief. In addition to being in publications, I run cross country...