Opinion Story: Christmas Movies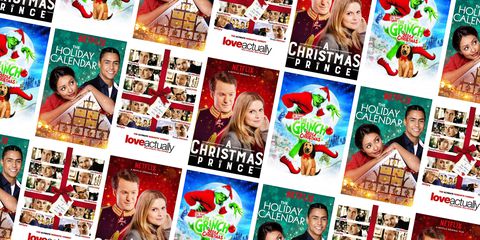 During the holiday season, Christmas movies are everywhere.  With Netflix, the Hallmark Channel and other streaming services available, people can easily watch these films.  
   Most Christmas movies from these sources follow the same plot with the same happy ending.  All of their summaries are very similar. The girl meets the guy, and they fall in love around Christmas time.  Some conflict occurs and they separate but soon realize their love for each other and make up on Christmas day.
   I believe the classic Christmas movies like Elf, Home Alone, a Christmas Story and more are so popular because they don't follow the basic Hallmark movie guidelines, and they have their own unique ways of spreading Christmas Spirit.
   On the other hand, movies from Netflix and Hallmark aren't popular because of their original story lines.  I think they're popular because of the Christmasy feeling they give their viewers. A Christmas Prince, released in 2017 on Netflix, is a perfect example of the basic Christmas movie.  A young journalist is assigned a story about the royal family, but while she was trying to uncover the truth, she fell in love with the prince.  The only reason it's considered a Christmas movie is because it happened during the holiday season. The rest of the story followed the same plot as the other Christmas movies, but it still managed to make me feel happy.  
   So many of these movies are released every year, so there are fresh ones to watch for the holidays every year.  Despite their cheesy, predictable plots, these movies rarely fail to put me in the Christmas spirit and leave me with the warm and fuzzy feeling.  Although they aren't as good as Elf, they are still a great way to feel the Christmas joy.