JACKBOYS Review
   As a Travis Scott fan, you might be asking the same question as many of his other fans around the world: "What album could Scott release that would come after such a great album like Astroworld?" Scott thought about this same question. His response: release an EP with three of the signees to his record label. Cactus Jack Records is an American record label founded by rapper Travis Scott. Members of this label include Don Toliver, Sheck Wes, and Travis Scott's DJ Chase B.
   Most Travis Scott fans would call this an album, but actually it was just a seven-track EP. The title of this album, JACKBOYS, means what it says, the Jackboys being the "boys" or members of the Cactus Jack record label. Being a debut album featuring all Cactus Jack rappers, some thought the album was "a sampler" and "wasn't enough" to determine if all can make a #1 album together.
   Two of the Cactus Jack members are known for their hit songs.Toliver made the Billboard Hot 100 after his May 2019 single, "No Idea," debuted at No. 68, making for his first career Hot 100 hit. Wes' hit song, "Mo Bamba," peaked at No. 6 on the 2018 Billboard Hot 100. Both of these artists each have a big following and fan base, but working together on this debut album was something both artists had intended since meeting each other in late 2017.
   Some of my favorite tracks from this album include:  "Gang Gang," "Gatti," "Out West" and "Highest in the Room Remix." Other features on this album include rappers Young Thug, Lil Baby, Quavo and Offset. Scott also added a new twist to his song "Highest in the Room." The new remix featured Spanish singer-songwriter Rosalia. The crossover between English rap and Spanish was something new I loved listening to.
   I personally enjoyed this album because of the different types of voices that collaborated on it. Scott's autotune, Toliver's melody, and Wes' "New York-Styled" rap all lined up evenly to give us a short, but great masterpiece. I would recommend this album to any Travis Scott fan or anybody wanting to get into the artists' music.
About the Contributor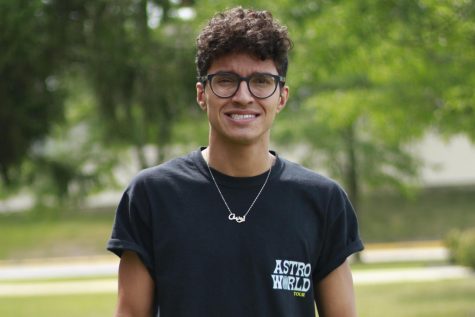 Yousef Nammari, Social Media Editor
Hello! My name is Yousef and I'm one of the three social media editors this year. This is my third year doing social media! I'm excited to reach our...