My top albums of the decade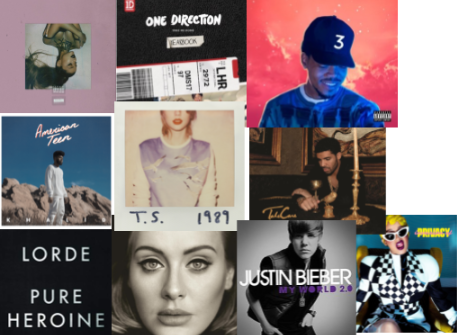 2010- My World 2.0  by Justin Bieber 
   Justin Beiber's remake on his first album shook pre-teens and teens all around the world. One of the decades first heartthrobs released this album on March 19, 2010, and all of the songs dealt with teenage love. The most popular song was "Baby," featuring Ludacris. 
2011- Take Care by Drake 
   Drake's sophomore album emphasized his talent when working with rap and R&B sounds. His songs were played at parties while some were more suitable for sad times. The album was released Nov. 15, 2011. His most popular songs on the album were "Take Care" with Rihanna, "The Motto" and "Headlines."
2012- Take Me Home: Yearbook Edition by One Direction
   One Direction was one to the most iconic artists of the decade, and many of their most popular songs come from this album released on Nov. 9, 2012. All of the songs are still regularly being played today and many teens reminisce their childhood by playing their songs. The most popular songs on the album were "Live While We're Young," "Kiss You" and "Little Things."
2013- Pure Heroine by Lorde 
   Lorde's debut album released on Sept. 27, 2013, and many of the songs affected teens and adults. Her unique sound to pop allowed for many different people to enjoy her album. The most popular songs include "Royals," one of the top songs of 2014, and "Team."
2014- 1989 by Taylor Swift
   Taylor Swift ruled the decade with multiple albums, including 1989, released October 27, 2014. This album won a Grammy for Album of the Year and many of the songs are still regularly being played on the radio today. The most popular songs were "Blank Space" and "Style."
2015- 25 by Adele
   Adele released her first album in 2011 and stunned the world with her powerful voice. She came back on Nov. 20, 2015, and broke records with her lead single "Hello." This album featured many popular ballads, including "All I Ask." 
2016- Coloring Book by Chance the Rapper 
   Released on May 27, 2016, Chance the Rapper redefined rap music and went outside the box with his sounds. His album includes many features from rappers to even gospel artists. "No Problem" featuring Lil Wayne and 2 Chainz was the biggest hit on the album. 
2017- American Teen by Khalid 
   Khalid released his debut album on March 3, 2017. His most popular songs from the album include "Young Dumb & Broke," "8teen," and "Location." This album showcased a mix of both R&B and Pop sounds to cater to the "American Teens" listening. 
2018- Invasion of Privacy by Cardi B 
   Cardi B ruled the charts with "Bodak Yellow," which was released slightly before her debut album released on April 6, 2018. This album is still breaking records today. The most popular songs from the album are "Bodak Yellow," "I Like It" and "Bartier Cardi."
2019- Thank U, Next by Ariana Grande 
   With Sweetener preceding only six months earlier, Ariana released her new fifth album on Feb. 8, 2019. This album broke records and it's still on the Billboard Hot 100 today. Her most popular song was "Thank U, Next," which set the tone for the rest of the album's songs.
About the Contributor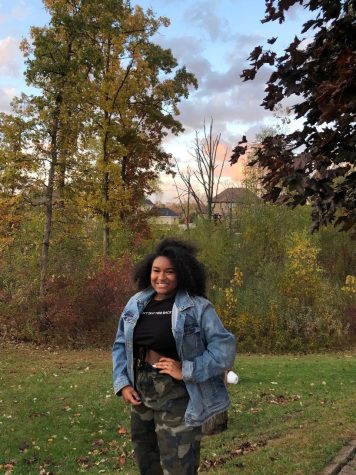 Icyss Meredith, Team Leader
Hello my name is Icyss Meredith, I am a Sophomore and it is my first year doing pub. I am so excited for this year to come and I really hope we can impact...