Swimming through senior night
   On Tuesday, Jan. 21, the swim team was commemorating the six boys and nine girls that will be graduating. As it being their last year, they were honored on senior night as they walked down the aisle with their parents by their side.
   "I was both sad and happy knowing that my swim time at Lake Central was coming to an end. Not only was I feeling a lot of emotions, but my mom was getting choked up too. I'm going to miss seeing all of my teammates. It's going to be weird not seeing them everyday," Peyton Halfeldt (12) said.
   Joining the swim team freshman year and continuing all four years takes commitment, but not when not you are very passionate about the sport. Many of the seniors had prior swim experience before their time at Lake Central.
   "I wasn't going to join the swim team in high school even though I had been swimming for awhile, but a lot of my friends were doing it. Working as a team was very important in order to accomplish big things. I felt really proud of all of us seniors because we stuck with it and in the end it really paid off," Alyssa Todd (12) said.
   When spending time with teammates and coaches the majority of your time, one tends to begin to form a stronger relationship and bond with them. 
   "Throughout my years on the swim team I have learned to help people better themselves while also bettering myself. I don't regret swimming all four years because I have made many wonderful friendships and it has kept me in good shape," Halfeldt said.
About the Contributors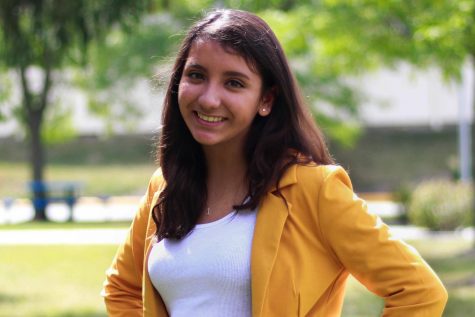 Frida Arellano, Online Editor-in-Chief
Hello! I'm very excited to be the Online Editor-in-Chief this year with Charmagne! This is my third and last year in pub and I can't wait to see what senior...