Varsity & JV gymnastics work their way to a win
   Gymnastics is a sport that is full of complex skills and difficulty. Although some students see gymnastics as an underrated sport, the team still does their best to succeed and pull through with their best efforts. The girls have created strong bonds and are able to rely on one another. 
   "We all have to put our trust into each other and we have to be confident every day just so we know we got here this far, and we just need to do what we know, and we can't make up new skills to be good because we are already good," Madeline Bugg (11) said.
   On top of learning and practicing to perfect their skills, the girls are able to spend lots of time together. They enjoy the journey and being able to form such strong friendships through this experience.
   "We definitely form very close friendships.  At the beginning of the season we're learning who everybody is, but then by the end, we're all best friends and we'll talk to each other," Nicole Wasyliw (11) said. 
   Another thing the girls have to factor into their routines is the coach's teaching style. The coach makes sure that they are performing at their best so they don't get any possible points off and has to make sure they're ready for what they have to do. 
   "Usually our coach makes sure it fits for us and that it looks like it's difficult, but it's for us.  It impacts us because giving her information that she knows helps us put it into our routines and make our routine better every time," Bugg said. 
   From the pressures from families, coaches and from their teammates, the girls try and think of their performances as a way to improve and to be able to keep calm and prepared during their routines.  
   "Overall, we really just try and do our best, don't freak out over little things and we'll do better next time if something happens.  That's what I like to tell myself, it's just one meet and we'll do better next time," Wasyliw said.
About the Contributor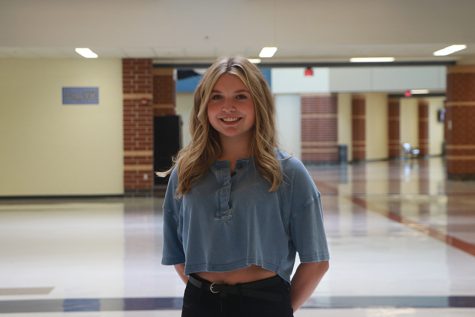 Eden Schilling, Print Staff
 I am Eden Schilling and this is my second year as a staffer. I am so excited to be a staffer for my junior year in pub. I am looking forward to getting...