JV girls basketball scores win during game against Morton
   The JV girls basketball team beat Morton in their game on Wednesday, Jan. 29, at their home game. The final score was 49-8.
   "I believe we work well together, we all bond very well on and off the court,and have learned how to play well with each other on the court," Brittani Koons (10) said.
   The team practices almost every day, including on weekends and over winter break in order to achieve their goals.  Most of the team also have their own personal goals.
   "I hope to improve this season by getting better every single day, giving my all at games and practices and to put in the time and effort in the summer as well," Koons said.
   Many of the girls on the team have been playing basketball since they were young.  The JV Lady Indians have become very close with one another, which is helping their gameplay.  
   "I've played ever since third grade… I don't know what I would do without it.  We've gotten really close, like this year is my first year on LC's team and I used to be on Merriville's [team], so this is my first year, and they were very welcoming," Kai Dilosa (10) said.
   The team plays again on Friday, Jan. 31 at South Bend.
About the Contributor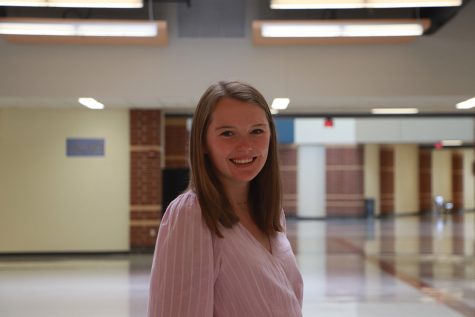 Molly Tkach, Team Leader
Hi! My name is Molly and this year I am a team leader! I am super excited to share content with the school and write stories with my team!