Teens helping the community
   On Monday, Feb. 10, N-teens had a meeting to talk about their required 30 hours of community service and their different options they have and where they can do them.
   "We talked a lot about our community service hour choices we have and about this project we were working on to make care packages for soldiers," Camille Hauber said.
   The club originally had hopes of doing a project with the humane society, but after the swim team took on the humane society, N-teens started working with Phil Friends  to make care packages with soldiers.
   "February 24 we're all gathering at target to get things for the care packages. We're getting them things like coffee and just little necessities we know they'll appreciate," Alaina Collins said
   During the meeting, they also discussed Winter Formal and things they liked and didn't like, along with what they heard other students said so they can improve the dance for next year.
   "I worked Winter Formal, and it was pretty fun. I think we should have had a better DJ, but I know everyone enjoyed the photo booths a lot. We are going to bring them back next year," Hauber said.
About the Contributor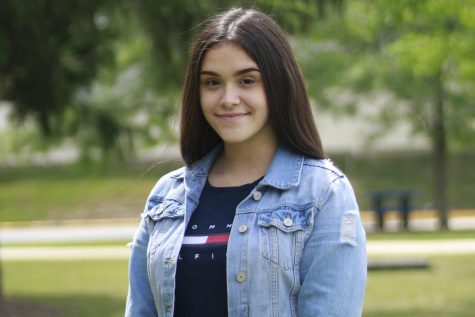 Isabella Villarreal, Print Staff
What's up LC, I'm Isabella and I'm new to pub,I'm so excited to be a part and to get close to my new pub family. I promise you all my best content...