Rebuilding a Family
Over the weekend the boys swim team competed at sectionals. The meet was held at Lake Central this year. Prelims were held on Thursday, Feb. 20 and Finals for swim were held that Saturday. The sectional team was made with freshmen, sophomores and juniors, and only two seniors as their alternates. 
"I thought we did good as a team. I wanted to do better personally, but the team had some great times. I think we did really well during prelims, most of us were where we wanted to be or even better. I think it was really hard because we lost some really important people last year but I'm really glad with how we came together as a team," Leo Bowman (10) said.
The team has been working all year welcoming many new swimmers onto the team. After losing five seniors, all who made state last year, the team had a lot of holes to fill. Not only did the team welcome an abundance of new freshmen onto the team but also some sophomores, juniors and seniors. The season and work ethic was not exactly what was anticipated by the newcomers, but after a tough season and hours of practice the team pulled together a sectionals team.
"I joined  because I've been racing triathlons recently and I noticed that the weakest part of my race is the swim, so I joined the team as a junior so I could be better prepared for the distance swims. I think this swim season will go well for me, I definitely have a lot of room to improve. Being a first year swimmer the whole 'swimming is the hardest sport' mentality was very daunting, it is really tough work. I love the team and everyone on it and am very much enjoying the progress I've already made. Swimming isn't exactly what I thought it was going to be. Coming from cross country I was expecting a similar training cycle of rests and hard workouts, but I was very wrong. Swimming is just all hard workouts every day," Daniel Magrath (11) said.
Eric Tinsley (10), Camrom Williams (11), Matt Gasack (10), Ford Crackle (9) and Leo Bowman (10) all placed in the top three on Saturday for their events.  Divers Zach Ramacci (10) and Aidan Blaze (9) placed first and second in the diving portion of the event. The events LC placed top three in were the 4 free, 2 three and 2 medley. Lake Central took overall third in the meet, with Crown Point coming in second and Munster winning the meet.
About the Contributor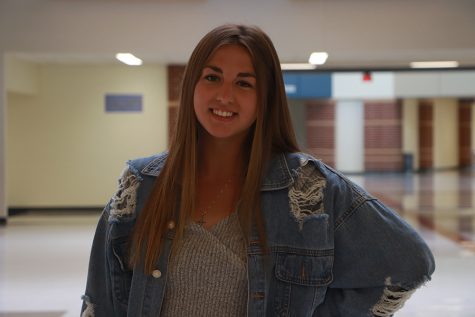 Isabella Brazzale, Print Staff
Hi, I'm bella! I'm a senior and this is my third year as a staffer in publications. Pub is one of my favorite classes, I'm so excited to be back....