Allstar basketball team wins against Lowell
   On Feb. 27, the Allstar basketball team won their game against Lowell. This team has been able to make multiple wins throughout their season.
   "I think we're doing really, really well in terms of passing the ball and sharing the ball and being a really good team. We've improved on shooting and we have a guy shooting 3's as you saw today," Coach Michael Bradner said.
   The team has continued to improve their skills throughout the course of their season and are able to use their new strategies to help them win their games. The team started their game strong as players continued to shoot two-pointers and three-pointers. 
   "My favorite part about going to the games is seeing how happy the kids are when they play and when they score. It's always very exciting and makes everyone feel great," Grace Renschen (11) said.
   Not only do the kids get to improve on their basketball skills, they are also able to have a lot of fun with their teammates as well. The team has created a tight bond with each other, and they are able to show the bond while they share the court during their games.
   "Just to see the pure joy on their faces when they win, it's just a blast for me to be able to do this. And I think we're a good team and they support each other, they cheer for one another, and we just have good chemistry and build each other up," Bradner said.
   The Allstar basketball team has given all the kids the opportunity to play a sport and improve their skill for the sport. With a final score of 53-44, the Allstars were able to come together and win against their opponent, Lowell, for the game. Great job to everyone who played.
   "Watching the Allstars play is truly a great thing to witness, and I think everyone should come experience a game for themselves and cheer the team on," Renschen said.
About the Contributor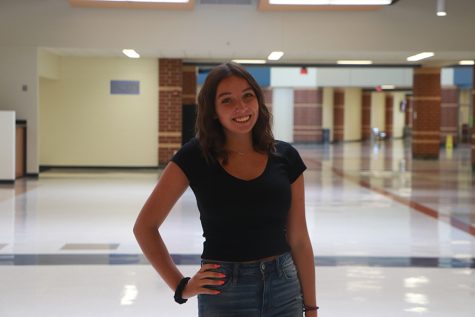 Mackenzie Guthrie, Web Content Editor
 Hi I'm Mackenzie and this year I am a Web Content Editor! This is my third year in pub but first year as an editor. I am so excited to see what this...