Sophomore Class Cabinet's Donation Drive
   The Sophomore Class Cabinet held a meeting on March 11. During the meeting, members made posters and hung flyers for their upcoming donation drive for Phil's Friends. 
   "Phil's Friends is a philanthropic organization that provides care packages for cancer patients," Ms. Allison Peda, English, said. 
   Sophomore Class Cabinet is only required to decorate for homecoming decorations. Presidents Kimmy Hestermann (10) and Clarissa Moreno (10) decided that they wanted to have the cabinet do a community service project. 
   "When I went to Phil's Friends with Future Medical Professionals during winter break, I thought it was really a great organization that was also local so people who would donate things knew where it was going specifically and I thought it was just something that everybody could relate to. Cancer affects a lot of families' lives," Hestermann said. 
   Co-presidents Hestermann and Moreno discussed with their advisors about when the drive would take place. It was decided that spring would be the best time of year. 
   "There is nothing really going on after St. Baldricks to the beginning of May so we figured that it would be good to do it then, so it didn't interfere with anything else and then it doesn't interfere with finals week or St. Baldricks," Hestermann said. 
   The cabinet decided that because of their small size, they would partner with other clubs to spread the message. With the help of large clubs, they are able to spread awareness about the drive to several students in all grade levels. 
   "Kimmy and Clarissa, our class presidents, went and volunteered at Phil's Friends and got the idea that we should do a donation drive for them, so we are partnered with Future Medical    Professionals and N-teens because it just gives us more people and more people working towards a goal," Peda said. 
   The Sophomore Class Cabinet is asking people to participate by donating things such as coloring supplies and hats. They are hoping to spread awareness about Phil's Friends and bring them donations and volunteers. 
   "Hopefully we can provide some supplies for Phil's Friends and look at what they need and help them make care packages and give some hope to people who are in difficult times. The things that they are asking for are not crazy or out there. You don't have to buy toys. You can just go to the dollar store and pick up some chapstick or a deck of cards and every little bit helps, so it's not like huge items. If we all just donate something small all of that together will add up to something big," Peda said.
About the Contributor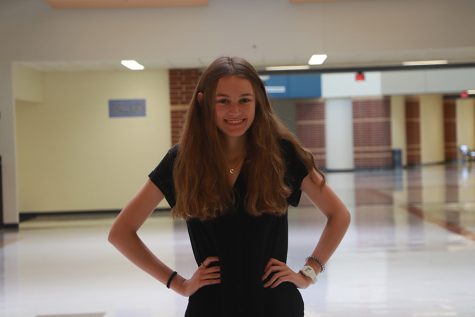 Cori Lollis, Team Leader
Hey! I am Cori Lollis and a team leader this year! This is my Junior year and second year in pub. I am so excited to cover events and create memories with...