Working Together for Success at State
   The Science Olympiad club held a meeting on Tuesday, March 9 in room C221 where they worked together and independently to prepare for state. The group usually follows the same routine every meeting as they work for their competitions. 
   "A typical meeting probably consists of the seniors having an overview of what we should be working on and what we should be doing and giving our goals for the week. Mrs. Martin also explains our upcoming competitions, and we get all the information. After that informative part of the meeting is over with, we normally all fall into our routine of building our stuff and studying our notes," Nirali Bhatt (10) said. 
   Even though the students are in different events, they all share similar goals for the current season – to do well at state. 
   "My main goal for this year was to be a good leader to the underclassmen and to make sure we stay on stage at state and keep the title legacy that has been carried on for the past years," Mallory Gagliardi (12) said. 
   In order to reach these goals, members spend a lot of time studying for their events by doing individual and partner work. 
   '[I spend] probably 20 hours a week studying for Science Olympiad. It's a lot of working with your partner and studying and building your projects," Gagliardi said.  
   Working with others is also some of the members' favorite part of being in the club.  They like being able to work with their friends and meet new people.
   "[My favorite part of this club] is probably the people and the members. Most of my best friends are in the club, so it's really fun to hang out with them all the time," Gagliardi said.
About the Contributor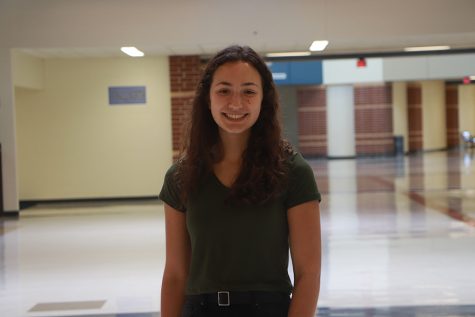 Bailey Egan, Print Staff
Hi I'm Bailey Egan, and this is my second year in pub!   I am excited to be back, and I look forward to working with and getting to know all the new...