Review: Tiger King: Murder, Mayhem and Madness
After being released on March 20, Tiger King instantly became an internet hit. The docuseries follows Joseph Maldonado-Passage, better known as Joe Exotic, and his exotic animal zoo and lifestyle. The series also highlights several other zoo owners including Bhagavan "Doc" Antle and Carole Baskin and is guaranteed to solve quarantine boredom.
Though Tiger King was meant to showcase exotic animal zoos and the trade of these animals, director Eric Goode uncovered so much more than that. Within the first two episodes viewers learn of these facilities which feature cult-like environments, polygamy, animal abuse, ex-drug dealers, an online feud and country music videos, just to name a few of the bizzare events.
Baksin, who allegedly fed her ex-husband to her tigers, and Exotic had such an extreme internet feud that Exotic became preoccupied with. The two constantly preyed on each other and the weaknesses in their facilities in videos and images posted to social media. Exotic disliked Carole with such vengeance that he eventually hired a hitman to kill her. 
I found the show hilariously entertaining and watched the whole show in just two days. The episodes are packed with eccentric characters. Though some of the scenes were unsettling to watch, I would highly recommend this series to cure some boredom.
The docuseries covers so many sick and twisted events in just seven episodes, but you have to watch it to truly see the madness that goes on in the world of exotic animal zoos. Joe Exotic's eccentric character and his wacky ideas make the show unbelievably binge worthy.
About the Contributor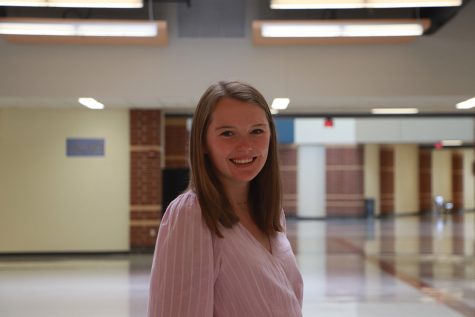 Molly Tkach, Team Leader
Hi! My name is Molly and this year I am a team leader! I am super excited to share content with the school and write stories with my team!