Lauv's How I'm Feeling Review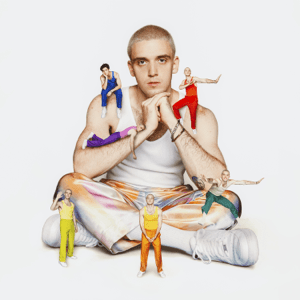 Singer-songwriter Lauv released his debut studio album, How I'm Feeling on March 6, 2020. The album features a compilation of collaborated singles as well as some of his own solo songs. The rising pop singer, well known for his hit single "I Like Me Better", embraces the idea that personality varies within every person. 
   The cover of How I'm Feeling displays Lauv sitting down surrounded by six other mini versions of himself. Each of the 'mini' Lauvs is seen wearing a different color; red, orange, yellow, green, blue and purple, which represents different feelings. For example, yellow conveys positivity while blue portrays a more "hopeless romantic" character. 
   One of the characters Lauv has depicted is the purple "existential" character. He ties that feeling with the song "Sad Forever" where he brings up more sensitive topics, including the use of medication for anxiety and depression. He is able to talk about an issue that many people have to deal with in a more controlled and accepting matter. The song gives his audience a more personal view on the struggles that the singer goes through. 
   Another version of Lauv is represented by the green "goofy'" character. He ties this feeling with "Billy", where he talks about his career's success and downfalls through the perspective of Billy', which is actually the name of his dog. Lauv creates a fantastical world where Billy is surrounded with success, but in the end, his world comes to a halt when he becomes overwhelmed with that success. 
   All six of Lauv's characters allow a realistic perspective on the album. They encapsulate the vast feelings that people go through from day to day. Lauv doesn't just want to tell people about one specific time of his life; he wants to illustrate the fluctuating emotions he feels. 
   Closing off the album is one of Lauv's solo songs, "Modern Loneliness". The song highlights the concept of loneliness in today's society and truly speaks to the listeners. Lauv conveys the idea that even today, where almost everyone is capable of being technologically connected, the feeling of solitude is still felt by so many. Lauv's How I'm Feeling represents his audience with the reality that the range of feelings is vast and sometimes incomprehensible.