Q&A: Kalli Blankenship (12)
Q: What emotions ran through your mind hearing that the rest of the school year was canceled?
A: "I was sad when I heard about my senior year being over. It's heartbreaking to find out that everything you've been looking forward to for the past 4 years and even before that is canceled, but life goes on." 
Q: How do you feel knowing there is a possibility of not being able to have a graduation, prom and other senior events?
A: "I know that we might not get those important senior events, but I'm trying to focus on having a positive mindset and appreciate the memories that we did get to make."
Q: How have you been trying to stay positive during this hard time?
A: "I think this whole thing has taught me to not take things for granted, and I'm trying to focus on the positives. I've been painting and learning new music to try and keep my spirits up." 
Q: What are you going to miss the most about Lake Central?
A: "I'm going to miss my friends and teachers. It breaks my heart that I might not get to say goodbye to the teachers that made my four years special." 
Q: Do you have any advice for the underclassmen? 
A: "My advice for underclassmen, which I'm sure they have already learned through this, is to never take anything for granted. Just enjoy the time you have."
About the Contributor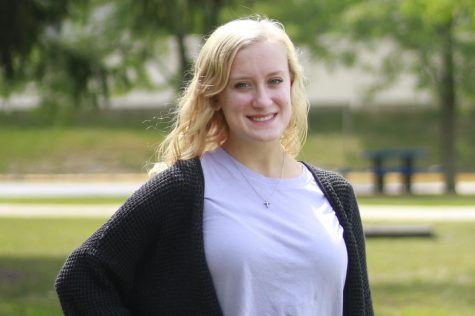 Delanie Flynn, Print Staff
Hello! My name is Delanie and I am a senior.  This is my second year as a staffer on the pub team.  I'm excited to see where this year brings me! And...