We Are Essential Workers

   After thousands of stores and businesses shut down due to the novel coronavirus, millions of people are temporarily out of work or laid off permanently. The other millions of people who had jobs before this pandemic are working on the front lines to service the public and help those in need. Working in an essential store is bittersweet. It is very scary to go to work and have to worry about all of the people you are coming into contact with, but it is also nice to still have an income. Some stores, like the one I work for, have put in different rules and regulations such as no in-store contact or limiting the amount of customers in at a time. This makes things hard. Not only do we have to worry about the people we are already coming into contact with, but now we have to run around like chickens with their heads cut off trying to keep track of people and online orders. Systems are failing, people are getting angry and most people still aren't taking this seriously. On top of already being terrified of catching this virus, customers have been seen coughing all over products as a joke and buying things that are not essential. Working during a pandemic is life changing and not in a good way. Obviously, working as a health care worker is a thousand times worse than what we are doing, but we are still in danger. Those of us who are working will never forget this time in our lives. We will always remember ourselves as essential workers and the risks we took to keep the public going.
About the Contributor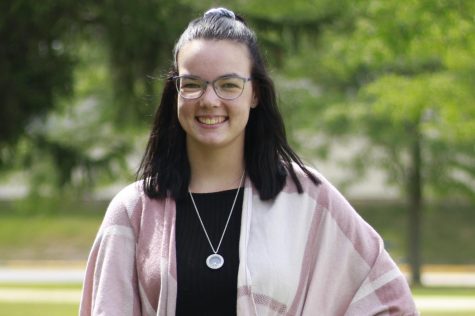 Claire Faberbock, Copy Editor
Hey! My name is Claire and I am one of the Copy Editors.  This is my third and final year of Publications and I am excited to see what this year has to...