My Top Netflix Recommendations for Quarantine
Love is Blind
   This dating experience reality show features 30 men and women who speed date without seeing each other. The only way for contestants to see the person they are talking to is to propose. The show then follows a few select couples up to their wedding.
That '70s Show
   This sitcom profiles Eric Foreman's family and his friends living in Wisconsin during the 1970s. The show aired in 1998 and has 8 seasons, all with over 20 episodes. It's comedy and characters are sure to keep you entertained.
Outer Banks
   After just being released mid-April, Outer Banks has already become a hit. It follows John B and his group of friends searching for clues about his missing father and the treasure he was looking for. The show is expected to have 4 or 5 total seasons.
Tiger King
   This documentary is sure to keep your attention. It discusses big cat sanctuaries across the US, but primarily Joe Exotic's zoo and his nemesis Carol Baskin. The episodes are full of crazy events including murder, polygamy, and country music videos.
Parks and Recreation
  Similar to The Office, Parks and Recreation features an Indiana Parks and Recreation Department and determined government worker Leslie Knope. There are seven seasons of the department's events and interactions with the city of Pawnee.
The Trials of Gabriel Hernandez
   The docuseries released earlier this year profiles the death of 8-year-old boy Gabriel Hernandez who was abused by his mother and her boyfriend. The series shows how Gabriel was failed by social workers on multiple ocasssions and also includes footage from court hearings. Though this mini series is interesting, some parts are very hard to watch.
The Circle
  The original Netflix reality competition shows a group of players who only communicate through social media. Players can be themselves or can catfish the other players. The contestants choose who gets sent home and who wins the $100,000 prize. 
Cheer
  Netflix's docuseries features a competitive cheer team from Texas and their coach, Monica Aldama. It shows the ups and downs of competitive cheer and their path to nationals in Daytona Beach, Florida. The docuseries is inspiring and extremely interesting.
Schitt's Creek
  After the wealthy family finds themselves completely broke, the Rose family becomes stuck living in Schitt's Creek. The series has six seasons all showing how the family has to adapt to being stuck living out of the local motel.
Back with the Ex
  This Australian reality show reunites four different couples who had previously been in relationships, but broke up. The couples find whether or not they can be compatible again or why they broke up in the first place.
About the Contributor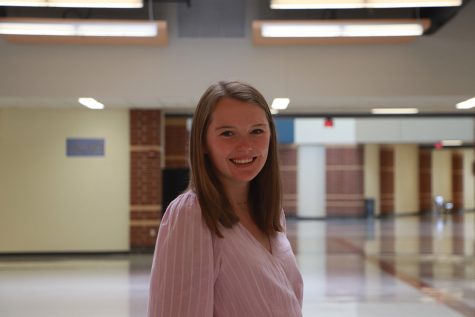 Molly Tkach, Team Leader
Hi! My name is Molly and this year I am a team leader! I am super excited to share content with the school and write stories with my team!