Q&A: Maya Gorney (9)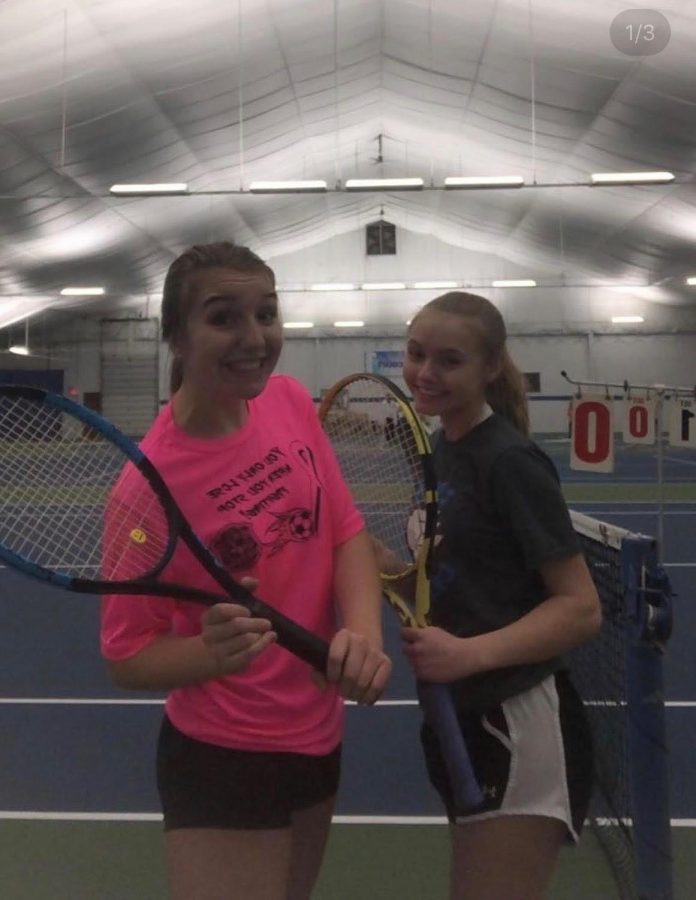 Q: What grade are you in?
A: "I'm a freshman."
Q: What Sport do you play?
A: "I play tennis. I've played for about 7 years."
Q: Were you looking forward to this season?
A: "I was really looking forward to this season. All throughout middle school I played on the middle school tennis team, but I was really looking forward to being on a true team, like a high school team. And I was really looking forward to being on an all girl's team."
Q: What were you looking forward to the most from this season?
A: "I was mainly looking forward to the matches and basically team bonding, just to be part of a bigger team."
Q: What are you most upset about after the season has been canceled?
A: "I am very upset about it. there were a lot of things I wanted to do with this tennis season, and I'm very upset about the fact that I won't be able to have my first freshman tennis season."
Q: Do you think that you're going to be able to make this up in future years?
A: "I mean in a way yes, and in a way no.  Because I mean, I can't really get this season back but I'm also really hoping I'll be able to play my next three seasons."
Q: Before the season, you went to a lot of conditionings and workouts, do you feel like you got a sense of being on a team from that?
A: "The whole school year I've been going to the open hittings and conditionings after school. A little bit, I actually met most of the team last year in middle school from just attending all of the matches and knowing them outside of school already, but mainly with conditioning and open hitting I got a lot closer with most of the freshmen that were going to try out for the team."
Q: What was your first reaction after school was canceled due to the Coronavirus?
A: "Well, at first I didn't expect the rest of the school year to be canceled, like I didn't expect the rest of the school year to finish online.  So I was upset but I was hoping that we would at least get a little bit of a tennis season, but I'm very upset about not being able to have a season at all now.  This whole school year I've looked forward to being on a team, and the fact that I'm not able to be on a team has made me upset.  I've also put in so much work for this season to try and make a good place up on the team."