Review: Los "Colores" del Arco Iris
   If you're familiar with top latin hits like "Mi Gente" or "Despacito" you're probably familiar with Columbian reggaeton artist J Balvin. His fifth studio album "Colores" was released on Mar. 19 2020. This audiovisual album has songs titled with every color of the rainbow, even including a track titled "Acroíris". The album starts off with "Amarillo" produced by DJ Snake and Afro Bros which has an afrobeat that would make anyone want to get up and dance. Azul takes a bit of a different direction as it offers a more refreshing sound. Rojo is a slower song that plays on romance, love and pain. Rosa and Acroíris are the only tracks that do not have a music video to accompany them. All of the music videos that go along with the songs have all —as we'd expect— been based around the color title of the song which offers a cool visual experience to the viewers. My favorite tracks amongst the album are Amarillo, Morado, Verde, Grís and Blanco. The songs not only make for good dancing music but they also can add color into your life in such a dire time. J Balvin took to twitter to explain that although the release of the album fell into a hectic time, AKA this pandemic, he hopes that the album adds color to peoples lives. A guided meditation was also released alongside the new album where he explains that even the idea of the album came to him during a moment of meditation. The meditations focus on his interpretations of the colors and the feelings he associates with them, such as happiness for Amarillo, life for Verde and love for Acroíris. Overall the album provided a unique and different experience to listeners, from upbeat rhythmic songs to meditations. I enjoyed the album and would rate it 4 out of 5 stars, which to some might seem like too high of a rating but I felt like it was a simple yet really bold choice and J Balvin always finds a way to make it work.
About the Contributor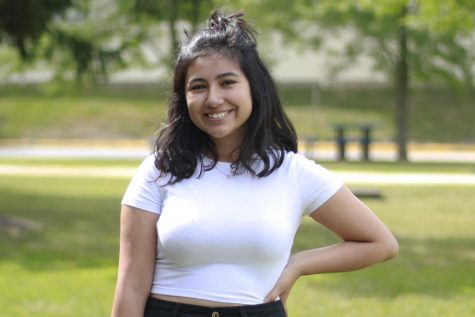 Mia Martinez, Social Media Editor
Hola! My name is Mia this is my second year as a Social Media Editor-In-Chief as well as my third and final year in Publications. I'm excited to finish...