Review: 100 Humans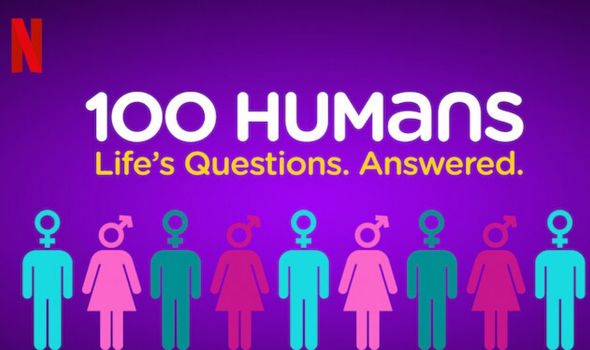 During this long quarantine, I have watched quite a few movies and shows on Netflix but I made sure that they were all things that I hadn't seen before. 100 Humans is a show on Netflix about 100 people from diverse backgrounds that participate in experiments exploring age, sex, happiness, and other aspects of being human. I started watching the show at my cousins house just for fun and it was actually quite entertaining. 
   The show first premiered on Mar. 13, 2020 and the first season has eight episodes, each about 35 minutes long. The brains behind the experiments are Alie Ward, Zainab Johnson and Sammy Obied and throughout the show we see them answer some of life's greatest questions such as do older people have a distinct smell or as you get older, does your memory worsen? All of the 100 humans wear the same clothes and are assigned a number to not have a set bias in place. Each episode is dedicated to a different  topic of experiments regarding things like attractiveness, your five senses and pain vs. pleasure.
   Some of my favorite experiments from the show were included in the second episode which was titled 'The Best Age to Be Alive'. In this episode, different age groups competed against each other in timed competitions. They competed to see who could untangle a pair of headphones the fastest, who could build a chair the fastest with an instruction manual and more. In each episode, one of the three hosts sits down with several specialists, doctors and professors to try and figure out the reasoning of the results.  
   All in all, this was a very interesting show to watch. I recommend watching it, even if it is just a few episodes because it really is one of those shows where it doesn't require all of your attention. So if you like to cook or eat or even paint, this is the show to have on.