Review: Troop Zero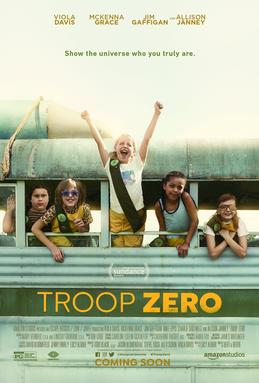 Troop Zero, an Amazon original movie, tells the story of nine-year-old Christmas Flint (played by Mckenna Grace), who is a young girl living in Wiggly, Georgia in 1977. The movie opens with Flint shining a flashlight into the starry night sky, hoping to contact her recently deceased mother.
   As the movie progresses, viewers learn that Flint is a kind, outer space-obsessed social outcast who is often bullied by the adolescent members of a local Birdie Scout troop. However, after Flint learns that the winner of the Jamboree (the Birdie Scout talent show) will record a message for NASA to send into space, she wants nothing more than to become a member of one of their troops. After she is denied entrance into the current troop in Wiggly, she assembles a troop of other misfits, including Joseph, a young boy who the bullies deem a "girl-boy," as well as Anne-Claire, a shy young girl who is missing one eye. 
   Miss Massey, the head Birdie Scout mother, declares the group Troop Zero, since it's the only available troop number left. Flint only responds with "Zero is the number of infinity."
   Flint and the other members of Troop Zero work to earn badges and perform at the Jamboree with the guidance of their troop mom, Miss Rayleen (played by Viola Davis). Throughout their tough and amusing journey to make it to Jamboree, the five members of the troop form unlikely friendships that soon become more important than winning the competition.
   Going into this film, I had high expectations for Grace's and Davis's characters, but I wasn't sure what to expect from the movie as a whole. However, I was pleasantly surprised by the movie's nostalgic feel and beautiful story. I found myself rooting for the loveable outcasts and laughing along with them at the slightest actions.
   While watching this movie, I experienced an incredibly wide range of emotions, from excitement and happiness to anger, sadness and overall satisfaction. I definitely shed tears at the heartwarming ending in which each member of Troop Zero shouts "I am here" to the stars above, affirming their existence and strength in a united group.
   Although I didn't have extremely high expectations going into this movie, I ended up loving the film and its message of embracing differences and encouraging connection. I feel it is one of those movies that allows you to travel back in time and relive your own childhood. I would recommend Troop Zero to anyone looking for an inspiring and uplifting film. Troop Zero is without a doubt one of my new favorite movies.
About the Contributor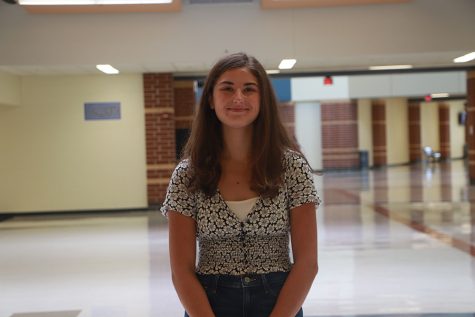 Tiffanie Richerme, Copy Editor
Hi! My name is Tiffanie and I am one of the copy editors this year. This is my third year in pub, and I'm so excited to create amazing content with the...