Day in the Life of E-Learning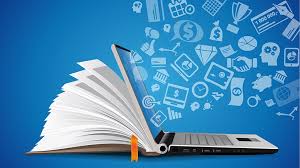 With this year's school year being divided among in-person learning and e-learning, it is a year like none other. The COVID-19 pandemic has prompted schools to offer an e-learning option, and students and their parents made the decision before school began.  The e-learning setup this semester is much different than what was offered at the end of last year, leaving some students unsure of what to expect.
   "I'm super happy that I chose e-learning. I feel like less of a threat to anyone that may be more susceptible to the virus. The virtual setup is not as bad as I thought. It's easier for me to study concepts after being taught in class, helping me retain information," Pia Lopez (11) said.
   Since Lake Central has allowed for the e-learning preference, teachers have had to create both in-person and virtual classrooms simultaneously, combining their students using Google Meets to broadcast themselves live. Students at home can communicate with their teachers via email or are sometimes able to ask questions during class through their mic in Google Meet.
   "Most teachers have been really great talking to e-learners, but it can be difficult to talk to them while class is in session. I think it will get better over the next few weeks. All of my emails have been answered quickly though," Cassidy Morgan (12) said.
   Students in the classroom have limited resources compared to the set up e-learners have at home, plus they have comfort and freedom to talk, eat and take a quick break whenever they like. While everyone has chromebooks, e-learners can create a personalized space with easy access to all of their books, notes and folders.
"The virtual setup makes multitasking much simpler; it's also better because I can wear comfortable clothes and sit in a comfortable chair all day,"  Max Textor (9) said.
   While each situation is different, both experiences offer equivalent access to necessary materials and information for classes. A drawback some e-learners face is the lack of social interaction and activity that in-school attendance offers. 
   "I miss seeing my friends and being around people," Sam Ryan (10) said.
    Regardless of which type of learning students choose, it is a new experience for everyone.
About the Contributor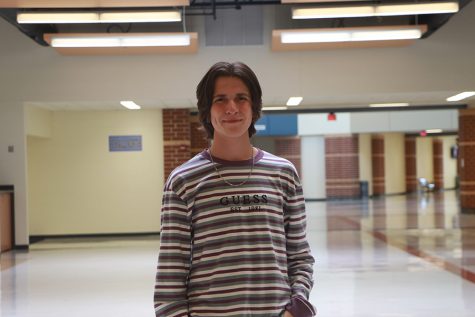 Jackson Novak, Design Editor
Hi, I'm Jackson Novak. I'm a Sophomore at LC, and this is my first year in publications as a staffer.  I'm excited to see the behind the scenes...